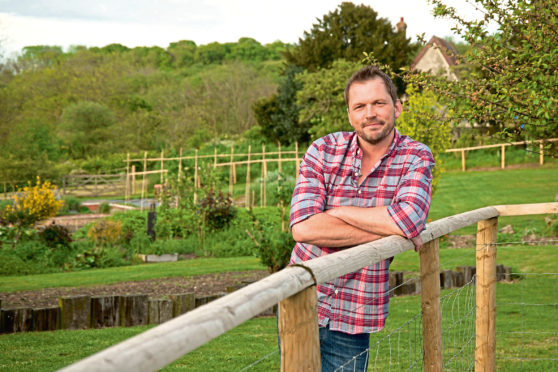 Measures to protect UK farmers in future trade deals must be made law, claims celebrity farmer Jimmy Doherty.
A regular face on television, often alongside celebrity chef Jamie Oliver, Mr Doherty has thrown his weight behind an NFU petition urging the UK Government to commit in law that food that would be illegal to produce in the UK will not be imported as part of future trade deals.
The petition has gathered more than one million signatures and International Trade Secretary, Liz Truss, said the government had agreed, in principle, to establish a trade and agriculture commission.
Mr Doherty described this as "fantastic news" and said the commission must be formed as soon as possible.
He said he was concerned about a future trade deal with the US and the potential for chlorinated chicken and hormone-treated beef to enter the UK market.
"It's not anti-American and it's not anti-trade," added Mr Doherty.
"The food that comes in has to be produced to the same standards. If it isn't our farmers cannot compete."
He said Covid-19 had highlighted the importance of domestic food production, and British farmers must be protected.
"Let's get something that does not pull the rug out from under the feet of our farmers – they are the cornerstone of our civilisation," added Mr Doherty.