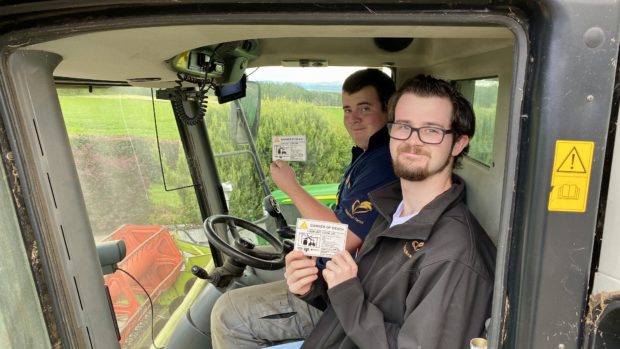 A pair of farming brothers from the Black Isle have been distributing special safety stickers to fellow farmers in the region.
Ewan and Ross MacIver from Knockmuir Farms have been handing out specially designed cab stickers, for use in tractors, combines and other farm machinery, from Scottish and Southern Electricity Networks (SSEN).
The stickers encourage farmers to look out and look up for any overhead powerlines and give clear and simple advice on what to do if farm machinery comes into contact with an electricity line.
"My dad is also a farmer, and when I saw him with a bundle of the stickers, they looked really eye-catching, so I thought it would be a good idea to take a handful to give out to some of the other young farmers in the local area," said Ewan.
"Everyone I showed them to thought they were a good idea and between the two of us, my brother Ross and I have given out around 50 in the last couple of weeks."
SSEN operational safety manager Ian Crawley thanked the brothers and their father, Norman, for their support in distributing the safety stickers.
He said: "Farm machinery has been steadily increasing in height over the years, so it's really important that everyone working outdoors keeps an eye out to make sure their equipment stays away from nearby power lines."
Farmers are advised to know the height of machinery that will be in use near lines and ensure there is plenty clearance.
If their machine comes into contact with an overhead line or cable, they are advised to stay in the cab of the vehicle and avoid touching anything with metal in it.
They must call 105 immediately and if it is not safe to stay in the vehicle they are advised to leap out of the cab as high and as far as they can to avoid touching any part of the machinery or electricity network.
More details are online here.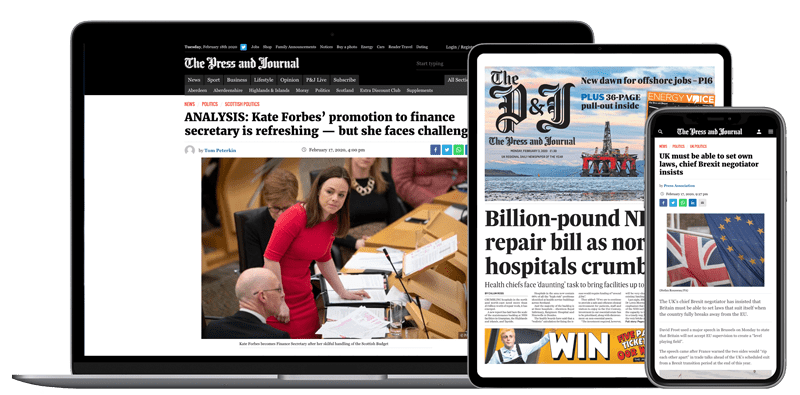 Help support quality local journalism … become a digital subscriber to The Press and Journal
For as little as £5.99 a month you can access all of our content, including Premium articles.
Subscribe