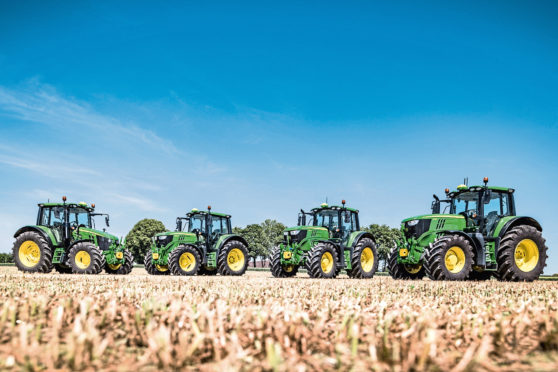 John Deere has announced several updates to its 6M Series tractors.
The machinery giant says the range, which was launched at the Agritechnica event in Germany last year, features tractors with "excellent visibility, manoeuvrability and unique payload capacity combined with more operator comfort, while reaching new performance levels".
The four-cylinder models in the range are now available with John Deere's AutoPowr transmission, which it claims give customers the largest choice of transmissions in this tractor segment.
"Together with the full Auto mode and its automatic engine/transmission management, AutoClutch enables the operator to stop the tractor by simply using the brake pedal, which makes a huge difference when carrying out a lot of shuttle work, for example," said John Deere.
"Furthermore, the aggressiveness of AutoPowr's forward/reverse operation can be adjusted via the corner post display.
"Customers looking for a more affordable solution can choose AutoPowr on the right-hand console with either mechanical or electrohydraulic selective control valves."
The company is also offering a new entry level guidance solution on all tractors in the series – the AutoTrac on Corner Post Display.
"All the new system needs to operate AutoTrac is a StarFire satellite receiver and it's ready to go," said John Deere.
"Customers can save up to 30% of the cost of a separate display but maintaining full flexibility of choice as an upgrade is possible at any time."
Lastly, John Deere says the larger six-cylinder 6175M and 6195M tractors can now be equipped with a 155-litre/min hydraulic pump.
"In addition, anyone who would like to test drive the new 6M Series tractors can now virtually step into the latest 6120M model in the popular Farming Simulator computer game," added the company.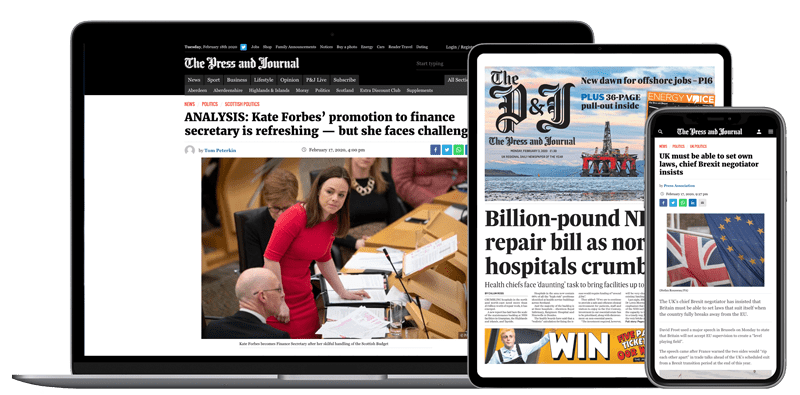 Help support quality local journalism … become a digital subscriber to The Press and Journal
For as little as £5.99 a month you can access all of our content, including Premium articles.
Subscribe