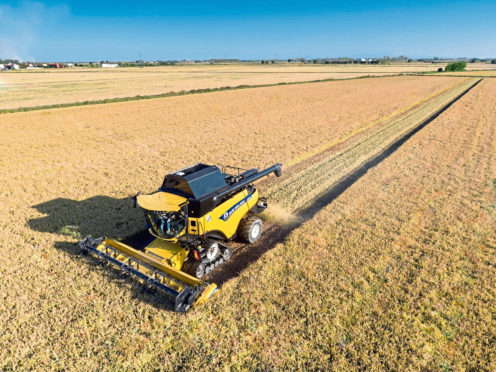 Scottish farm leaders have called for an end to greening rules under the Common Agricultural Policy (Cap) following a move by Defra to ditch the requirement for English growers next year.
The Scottish Government failed to confirm whether it would follow suit and scrap the rules north of the border – a move criticised by farmers' union NFU Scotland (NFUS).
Greening measures include the three-crop rule and ecological focus areas (Efas).
The three-crop rule requires farmers growing more than 75 acres of arable crops to ensure their rotation includes at least three crops, with the main crop accounting for no more than 75% of the planted area and the third crop no less than 5%.
Efas, which can include leaving land fallow or planting nitrogen-fixing crops, are required on 5% of arable land if it stretches to more than 37 acres.
A Scottish Government spokesman said the majority of Cap schemes would continue during the transition period to 2024, however simplifications and improvements would be phased in from 2021.
He added: "This will include consideration of the current greening requirements and how this could be adapted to further enhance environmental benefits in the Scottish agricultural sector."
NFUS president Andrew McCornick said greening rules had been "poorly targeted" and did not address climate change and biodiversity concerns.
He said any simplification of existing Cap schemes, including the removal of the three-crop rule, must be introduced in tandem with England.
Mr McCornick added: "We cannot afford to have markedly diverging approaches to greening either side of the border.
"To do so could put Scottish growers at a significant disadvantage. Scottish farmers and crofters will play their part in meeting environmental challenges but that must not come as a cost to the bottom line of their businesses."