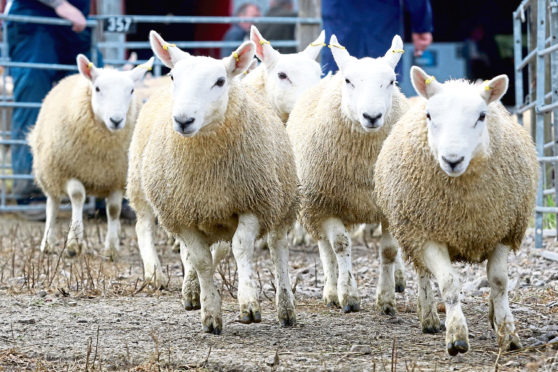 The 2020 lamb trade has been described as "exceptional" by a leading analyst.
Iain Macdonald, senior economics analyst at Quality Meat Scotland (QMS), said prices were holding up when greater volumes of new season lamb are reaching market.
He said prices started the season 5-10% higher than 2019 through May and June before averaging around 20-25% higher in July. Prices were also around 20% above their five-year average for July, despite auction volumes building quickly and exceeding their five-year average.
George Purves, managing director of United Auctions, described the trade as "buoyant".
At the company's sheep sale in Stirling on Thursday, 4,154 new season lambs averaged 213.54p per kg – up from an average of 177.8p per kg for 5,577 sold at the equivalent sale on August 8 last year.
Mr Purves said: "With good numbers of new season lambs already sold we have made a good start to this lamb crop and we expect demand to keep up, with most of the UK population staying in the country there are many more mouths to feed.
"Store lamb sales have started with confidence following a good spring trade and keep plentiful, while smaller longer keep lambs are also selling well as they have repeatedly left a good margin in recent years."
Mr Macdonald said there was potential for a smaller supply of late season lambs due to increased numbers presented for market now.
He said it was too early to tell if uncertainty over trading conditions after the Brexit transition period was impacting the store trade, but prices held up at last year's early autumn sales despite ongoing Brexit uncertainty at the time.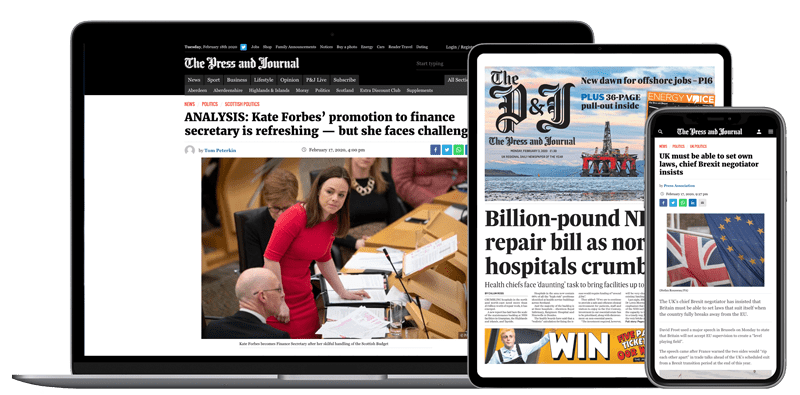 Help support quality local journalism … become a digital subscriber to The Press and Journal
For as little as £5.99 a month you can access all of our content, including Premium articles.
Subscribe