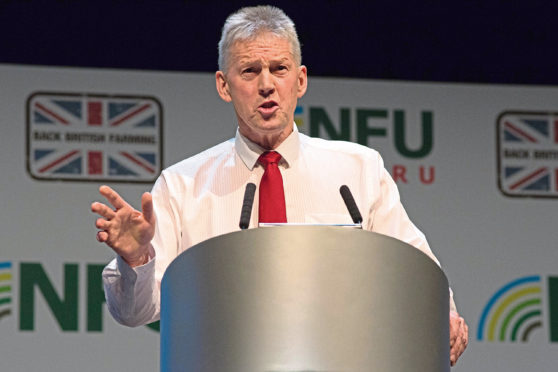 The UK Government's new consultation on precision breeding techniques is a strong signal to farmers that they will dump the politicised, anti-science approach of the EU to this key innovative technology of the future.
Currently this exciting new technology is effectively banned in the EU as the European Court of Justice ruled it was subject to the ruinously expensive GM authorisation process, making it unaffordable.
I recently chaired a series of webinars to discuss the new technology and the benefits it could bring.
We had scientists, plant breeders, farmers and MEPs on the panels and they all highlighted the potential of the new technique to deliver a more sustainable EU agriculture sector. The scientists were at pains to point out that new precision breeding is totally different from the old GM technology.
The old GM breeding took genes from wildly different species and spliced them together to breed new plants with resistance to predators or chemicals.
In contrast, the new technology uses good old traditional plant breeding but speeds it up and makes it more precise by only inserting or removing individual genes from the same species.
Many speakers claimed the new technology could reduce the time taken in the past to develop disease-resistant plants from 40 years to 10. As one leading scientist put it: "Traditional breeding is like firing a scattergun and hoping you get a hit. Using precision breeding allows me to read the DNA text of the plant and accurately design the genotype I need."
Gerard Backx of Dutch potato breeder HZPC pointed out that in 2010 they bred a blight-resistant potato variety using precision breeding which could reduce pesticide use on potatoes by 50%. Yet the product sits on the shelf unused for 10 years because of the EU's wilful obfuscation on the use of the technology.
Professor Rene Smulders of Wageningen University in the Netherlands said: "By using this new technology we can have more food with less water, cut pesticides, cut fertilisers, cut carbon and increase biodiversity."
An environmentalists dream come true, you would think? Well, you would be wrong: Greenpeace and Friends of the Earth are utterly opposed to it.
The EU has set out a bold ambition to cut pesticides and fertiliser use by 50% by 2030, which the new technology could help deliver, yet they are running scared of Green NGOs' power to mobilise public opinion against it.
The European Food Safety Agency has ruled the technology to be absolutely safe, yet the commission wrings its hands and has failed to legislate for its use. I was astonished to hear the last EU food safety commissioner claim he needed a million-strong petition in favour of the technology to help him persuade his colleagues to permit its use. That is how politicised food safety regulation in Europe has become.
Brexit provides Westminster and Holyrood with a golden opportunity to take food safety decisions based on science. Farmers faced with massive pressure to reduce their environmental impact will be hoping Boris Johnson and Nicola Sturgeon have the courage to grab that opportunity with both hands.
George Lyon is a former MEP. He is a senior consultant for Hume Brophy and sits on the board of levy body AHDB.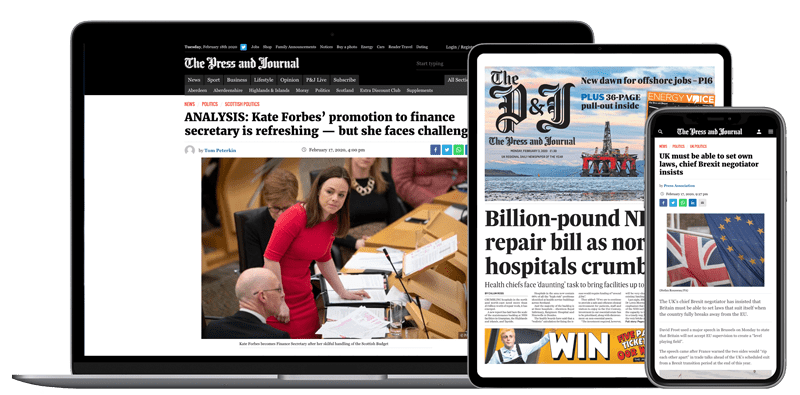 Help support quality local journalism … become a digital subscriber to The Press and Journal
For as little as £5.99 a month you can access all of our content, including Premium articles.
Subscribe