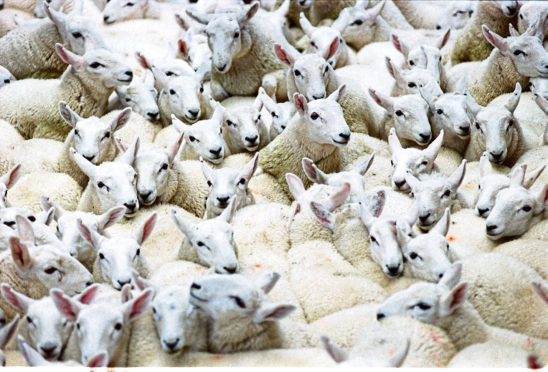 A compensation scheme to help sheep farmers negatively affected by Brexit is being explored by ministers.
Rural Economy Secretary Fergus Ewing has written to industry bodies, including NFU Scotland (NFUS) and the National Sheep Association, to seek views on how best to operate a scheme.
Farm leaders have previously warned a no-deal Brexit could devastate the sheep sector and during his time as Defra secretary, Michael Gove said the government would intervene to safeguard sheep farmers' income if no Brexit deal was agreed.
No formal scheme plans were unveiled. However, Defra Secretary George Eustice has given the green light to the UK Government and devolved administrations to look into developing a contingency sheep compensation scheme.
Mr Ewing said the scheme would help sheep producers deal with the impact of the loss of tariff and barrier-free access to the EU.
He said failure to secure a Brexit deal could be "devastating for Scotland's sheep farming sector" as tariffs of up to 50% could be imposed on sheep exports.
"I am very keen to get industry input," said Mr Ewing in his letter to stakeholders.
"As you will recall, we previously considered two schemes based on the breeding ewe and on slaughter, with the time of year making a difference as to which scheme is most appropriate for the Scottish flock. I think it is important that we drive the agenda."
NFUS president Andrew McCornick said: "We welcome confirmation that UK discussions on a sheepmeat compensatory scheme are commencing but we repeat our call that contingency planning for a no-deal Brexit must see consideration of emergency measures for any sector of Scottish agriculture affected by such a poor outcome from negotiations."