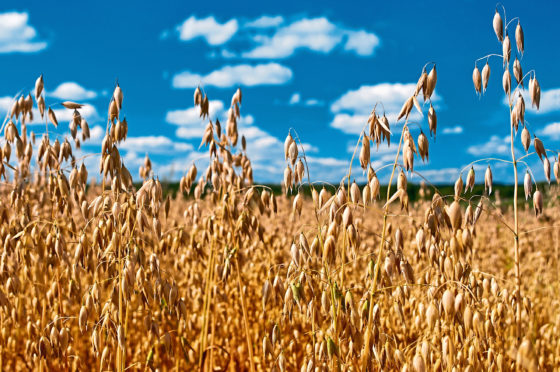 A new state-of-the-art gluten-free oat processing plant has been built on a north-east farm.
The plant is at Andrew Booth's Savock Farms at Newburgh, near Ellon, and it has been jointly funded by Mr Booth and the Russell family from Dams of Craigie Farm, Whitecairns, near Aberdeen.
Mr Booth said the plant is believed to be the first of its kind in Scotland and one of only two dedicated gluten-free plants for oats in the UK.
"Our simple idea is that someone will be able to pick up a packet of oats in the supermarket, scan a QR code and see a whole dashboard of information tracing the oats' journey from farm to shelf," said Mr Booth.
"As farmers, we want to produce a premium product the customer wants."
He said construction of the plant follows a project involving four other farmers in the region, looking at the option of developing Scotland's first gluten-free oat supply chain.
Paul Mayfield from SAC Consulting, who facilitated the Rural Innovation Support Service-funded project, said the aim was to develop a method for providing assurances that oats had not been contaminated with gluten in the production process.
Special technology, known as blockchain, was developed by Edinburgh-based technology firm Wallets Services.
It creates a digital ledger to map the oat-growing and post-harvest storage processes to ensure every stage in the on-farm supply chain is gluten-free.
Mr Mayfield said: "The information within the audit trail gives full traceability and assurance, which ensures complete trust in the supply chain, as well as earning farmers associated crop premiums."
Mr Booth said the ledger stored all farm records, from shed cleaning to crop spraying and harvesting.
He said: "It has made recording simpler and provides enhanced levels of assurance."