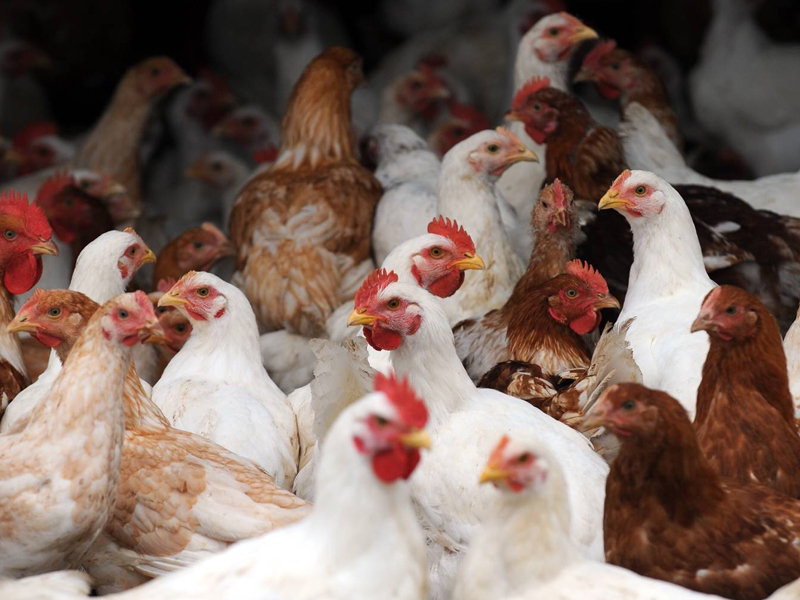 Feeding chickens on a special diet with lemon and thyme boosts growth rates and creates a more succulent breast, according to Scots researchers.
Scientists at the Ayrshire-based avian research centre at Scotland's Rural College – SRUC – say the special herbal mix, which incorporates some of the classic ingredients used to make a roast chicken Sunday lunch, could be a real game-changer for the poultry industry.
The sector is currently seeking new ways to raise bigger and meatier chickens following a European ban on the use of growth-promoting antibiotics.
The chicken meat market is growing with more than 800million birds hatched and killed for the UK market every year, and according to SRUC poultry now accounts for half of the country's meat sales.
During the study, researchers compared a typical feed used by poultry companies with one supplemented with a herbal mix.
The herbal mix contained lemon, thyme, basil, caraway, laurel, oregano, sage and tea.
Both feeds were then fed to nearly 1,000 chickens over the normal 42-day production cycle.
SRUC said although the herbal mix did not affect the flavour of the meat, the chickens fed the supplement were 6.6% heaver and produced up to 10% more breast than those fed on a normal diet.
Researchers believe this is due to an increase in the amount of digestive enzymes in the chickens' gut, which helps the birds take in more nutrients and leads to greater weight gain.
"One of the key benefits we found with the herbal mix was a much improved ratio of feed to weight gain," said SRUC researcher Farina Khattak.
"With the herbal supplement the birds could eat the same amount of food yet gain more weight, which could mean increased profits for producers."
She said previous research also showed that some herbs can offer a "promising alternative" to antibiotics.
"This combination appears to be better for bird welfare, promote healthy growth and produce more of the breast meat that consumers want.  It really does tick all the boxes," added Dr Khattak.
Aberdeenshire chicken farm and chairman of NFU Scotland's poultry committee Robert Hay said:  "This looks very encouraging.  If this increase in performance is transferred to the farm without too much cost it can only be good for our industry."