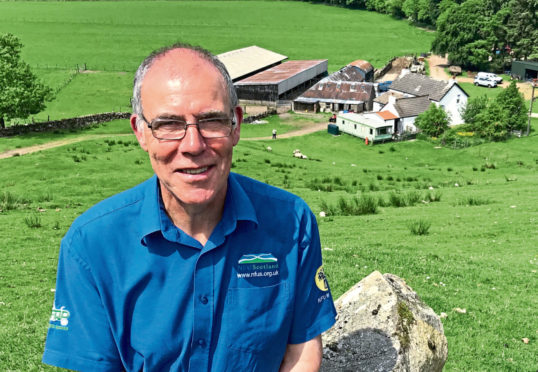 A survey on the impact of sea eagles on the agricultural industry has gone live, and farmers and crofters are being urged to give their views and offer management solutions.
The online survey by the farmers' union is intended to help inform the direction of the White-Tailed Eagle Action Plan which is being reviewed by NatureScot – formerly Scottish Natural Heritage (SNH).
The union's land use committee chairman Angus MacFadyen, who farms just south of Oban, said the birds' impact has been growing on sheep flocks on the west coast, including Skye.
"Many farmers and crofters are experiencing significant year-on-year losses to white-tailed eagles, particularly in areas where there is a lack of alternative prey," he said.
"This survey will give us a vital up-to-date snapshot of what impact the birds may be having on the businesses and livelihoods of those affected. We know, for some, serious agricultural damage is occurring."
Mr MacFadyen said the union wanted to ensure the current action plan is fit for purpose for the next three to five years.
He also pointed out that farmers and crofters who experience any impact can join the management scheme which offers support for adapting livestock management and for trialling prevention measures. The deadline for applications to the current scheme is September 18.
"NFUS remains committed through the collaborative approach with Scottish Government, NatureScot and other stakeholders to find practical solutions to the management of white-tailed eagles and we will share with them the results of our survey."
Go to surveymonkey.co.uk/r/8NTL2DN. The deadline is September 7.