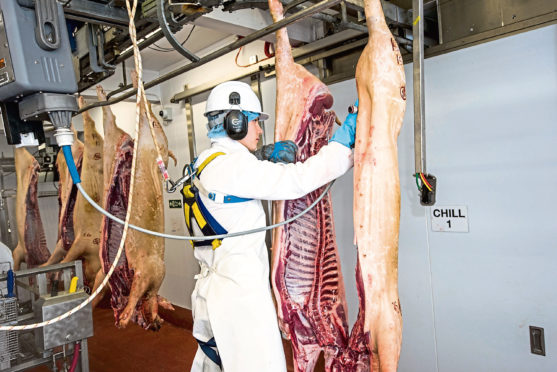 As the clock ticks ever closer to the UK's exit from the EU, the owners of Scotland's red meat plants have called on the UK Government to provide urgent clarity over unresolved practical trading issues.
According to Andy McGowan, the president of the Scottish Association of Meat Wholesalers (SAMW), farmers and meat traders are heading for "substantial market turbulence" and a period of great uncertainty unless practical issues – which he said were in the gift of the UK Government and separate from ongoing trade negotiations – are clarified soon.
Mr McGowan's requests were outlined in a letter to Secretary of State for Scotland, Alister Jack, and they follow a similar plea made by the British Meat Processors Association (BMPA) to Defra Secretary George Eustice – a letter which Mr McGowan said was still awaiting a reply.
The SAMW letter called for information on matters such as the precise format of the health mark that will need to be applied and when it can be rolled out for use in order for companies to purchase labelling and packaging materials.
It also asked for confirmation that the UK has devised a workable scheme that allows mixed loads to be sent to the EU, and that the UK has sufficient affordable veterinary, or other, resource to provide a significantly increased volume of health certification.
Turning to the intra-company trade between processing plants in Scotland and Northern Ireland, Mr McGowan's letter said there was a "lack of clarity" around the practical procedures required to move meat between these two parts of the United Kingdom, which was a "serious concern".
Mr McGowan stated: "If left unresolved, this lack of action could cause untold and long-lasting damage to the livestock supply chain throughout the UK, and especially here in Scotland where livestock farming is central to the viability of rural communities.
"Trade with our customer base in Europe was worth an estimated £85 million in 2019, so greatly helps to underpin some 3,000 jobs across the Scottish red meat processing sector along with thousands more in the primary livestock farming sector. We therefore believe that it is crucial that all current red meat export activity to the EU market is maintained. This will provide viability for the UK red meat sector, and primary livestock producers, during what is already a period of great uncertainty."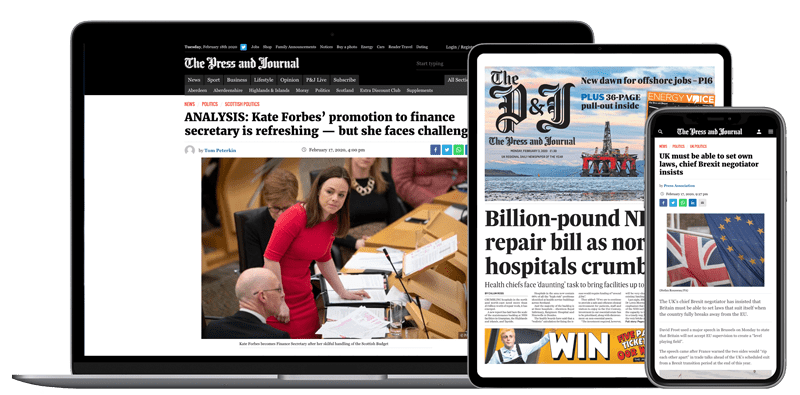 Help support quality local journalism … become a digital subscriber to The Press and Journal
For as little as £5.99 a month you can access all of our content, including Premium articles.
Subscribe