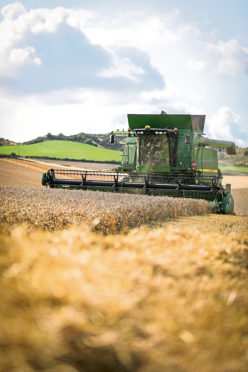 British farmers have experienced the worst harvest for at least 25 years, according to the UK Centre for Ecology & Hydrology (UKCEH).
Analysis by the centre confirms reductions in cropping area and yields following a triple whammy of difficult weather – torrential rain at sowing time last autumn – an exceptionally dry spring and heavy downpours last month.
On a Great Britain-wide basis, the area of autumn-sown crops was down 40% on the five-year average and data suggests a 15% decrease in average yields for wheat, oilseed rape and barley.
Scotland was the least affected area, with the wheat acreage down 11% and barley and oilseed rape down 4%.
Dr William Fincham from UKCEH said increasingly extreme weather was making it difficult for growers to achieve good yields.
"Farmers may need to widen the range of crops grown and change some agricultural practices in future to help spread the risk," he added.