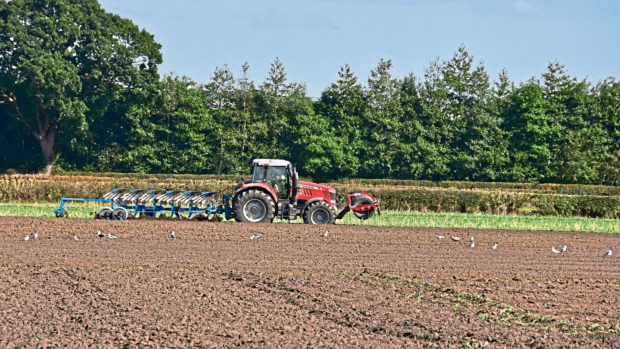 An international study into soil erosion has found that more than 90% of conventionally-farmed soils are thinning, with 16% of them having lifespans of less than a century.
However the study, led by Lancaster University, also concluded that the longevity of soils can be extended by the use of conservation techniques.
Lead author, Dr Dan Evans from Lancaster University, said while recent headlines suggesting the world's topsoil could be gone in 60 years had not been supported with scientific evidence, his group's study of data from 255 locations across 38 countries provided evidence-backed relevant estimates of soil lifespans.
He added: "Our study shows that soil erosion is a critical threat to global soil sustainability, and we need urgent action to prevent further rapid loss of soils and their delivery of vital ecosystem services."
Both conventionally farmed soils and those which are managed using conservation techniques were studied to find out how changes to land use and management practices can extend lifespans.
The data showed that soils which were managed with conservation strategies tended to have longer lifespans, and in some cases these practices promoted soil thickening.
Only 7% of soil under conservation management had lifespans shorter than a century, and nearly half exceeded 5,000 years.
Co-author, Professor Jess Davies, also from Lancaster University, added: "What our study also shows is that we have the tools and practices to make a difference – employing the appropriate conservation methods in the right place can really help protect and enhance our soil resource and the future of food and farming."
The study, published in the journal Environmental Research Letters, found cover cropping, ploughing along contours and hill slope terracing were beneficial for lengthening soil lifespans. However, the most effective measure was found to be converting arable land to forest.