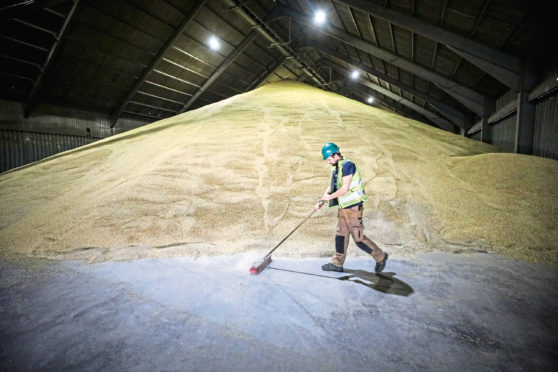 Malting barley producers say they've been "kicked in the teeth" yet again with the confirmation by maltsters of the £130/tonne open market element of this year's contract price.
Simpsons, Crisp Malt and Diageo have all announced their prices, with only Bairds left to confirm what it will pay once harvest is complete.
With the feed barley price at £125 – or more in some cases – growers say the effort that goes into producing malting quality grain is not being recognised by maltsters or distillers who gain international kudos for the provenance of their Scottish ingredients.
Yields have been high, and rejections because of "quality issues" have been growing in recent days, with one merchant reportedly accepting only six out of 22 loads of barley contracted for malting.
The fear is that with stores bursting with this year's harvest combined with significant stocks held over from last year and the prospect of tighter Covid-19 restrictions for the hospitality sector, demand and prices for the product will remain low next year.
Easter Ross grower Donald Ross – a past chairman of Highland Grain and a former YEN (Yield Enhancement Network) competition winner – said he and many other producers had decided to turn over a significant proportion of their planned spring barley acreage to growing wheat this autumn, because they couldn't foresee any upturn in returns.
"Every year the maltsters talk up prices, but we've been kicked in the teeth again, and farmers are getting frustrated with growing a premium product and getting no recognition for it," he said.
"I can sell wheat on the futures market for November 2021 at £160/tonne, and even with extra growing, drying and storage costs it makes more sense."
Scottish Agronomy director Eric Anderson confirmed that many growers will take advantage of the scrapping of the three-crop rule to maximise their wheat acreage this autumn.
He said: "The talk in both (barley and oat) markets is of a significant reduction in demand for 2021 harvest and growers are being advised to seek alternatives. The obvious choice is winter wheat as it offers the most attractive gross margin potential."
Maltsters refused to comment on the record, but one said: "Farmers always want to blame someone else, but barley is a global commodity and there's too just much around at the moment."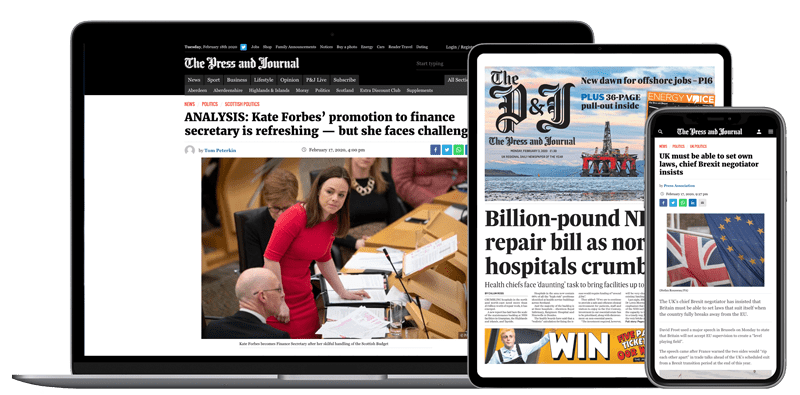 Help support quality local journalism … become a digital subscriber to The Press and Journal
For as little as £5.99 a month you can access all of our content, including Premium articles.
Subscribe