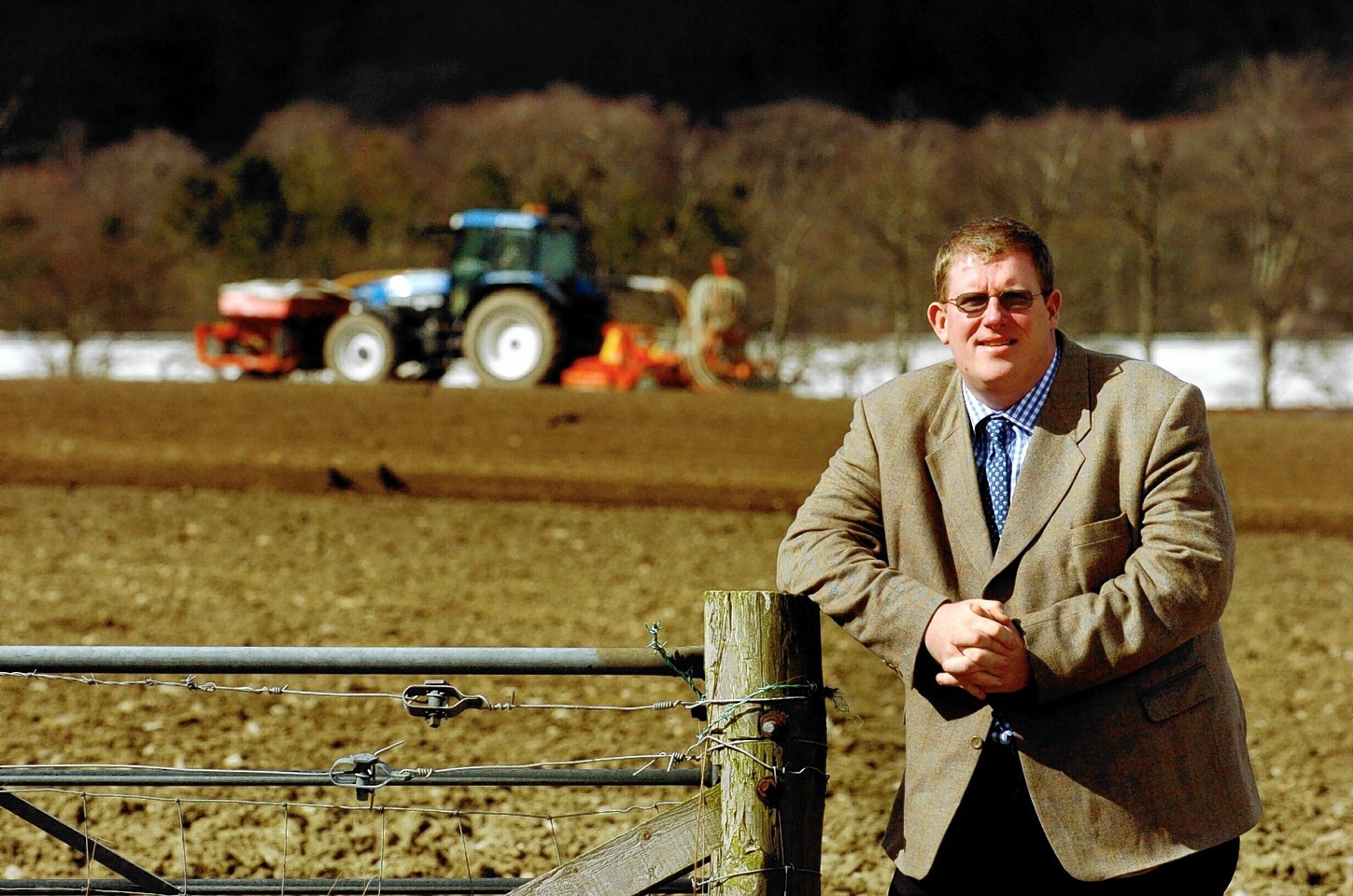 Hundreds of north-east farmers attended a special charity event on Friday in memory of the Press and Journal's late farming editor, Joe Watson.
Members of NFU Scotland's Huntly-Insch branch organised the special stock judging and social evening at Auchincrieve Farm, Rothiemay, courtesy of host farmers Charlie and Gillian McCombie.
The top prize in the competition was a special Joe Watson Trophy, provided by his family – mother Mirren and brothers Murdo and Fraser – who attended the event.
The trophy was presented to Fiona Shand for top points in the stock judging.
Union president Nigel Miller said the night, which is set to become an annual affair, had been organised to celebrate Joe's life and "remember what a huge part of our lives he was".
"This trophy is a really fitting memorial to Joe, who was everywhere and at the centre of our community," Mr Miller said.
"He was a pretty famed journalist and I'll always remember how hard he worked. If you went to all of these obscure events, Joe was always there. He filled the paper and he was a hub for us to get knowledge from. Sometimes he stirred up politicians and sometimes he was pretty controversial. He was a really formidable guy. He was one of the larger-than-life characters in the north-east."
The evening was attended by about 400 farmers, who took part in stock judging and a competition to guess the weight of a bull.
There was also a raffle and special auction of the union's centenary whisky to raise funds for charity.
About £4,000 was raised for two charities close to Joe, who died suddenly aged 43 in March – The Sandpiper Trust, which provides medical equipment in remote and rural areas, and the Scottish Charity Air Ambulance.
The whisky was snapped up for £280 by Scott Innes, of N&S Innes, Findhorn.
Joe's brother Fraser said: "On behalf of all the family, I'd like to take this opportunity to thank the branch of NFU Scotland for organising this evening in memory of Joe. It's an amazing tribute to him that so many members are here."
Money was also raised through the auction of a bottle of whisky and donation boxes for the Yorkhill Hospital in Glasgow.
The union decided at the last minute to collect cash for the hospital following the tragic death of four-year old Hannah Ross last week. She was the granddaughter of local agricultural shed builder Henry Ross.
About £1,500 was raised for the hospital, with the whisky bought by Philip Sleigh, of Netherton of Mounie Farm, Oldmeldrum, for £450. This was match-funded by president Nigel Miller and others.
Local young farmers also donated about £500 to the three charities with money raised at a recent charity barn dance.
RESULTS
Overall 1st, Joe Watson Trophy – Fiona Shand, 2 Margaret Grant, 3 Barclay Mair.
YFC senior – 1 Steve Smith, 2 Michelle Connon, 3 Ewan Gordon.
YFC junior – 1 Ellie Sutherland, 2 Scott Taylor, 3 Laura Green.