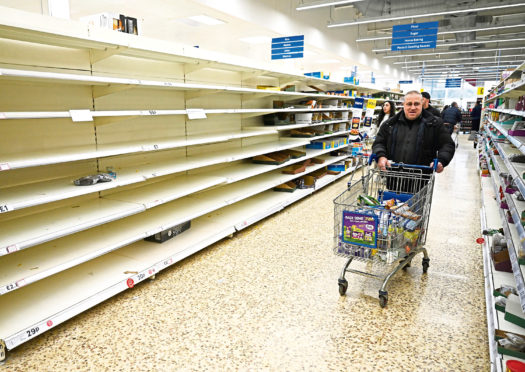 Almost three-quarters of Scottish adults are worried about the impact of a second wave of Covid-19 on food supplies, a survey suggests.
The survey, on behalf of the Agricultural Biotechnology Council (ABC), found only 32% of UK adults believe the country's food system is prepared for post-Brexit trade, and 53% are concerned about the effects of labour shortages on farming.
The survey also found 53% are not informed about the way fresh fruit, vegetables or dairy is produced and 52% support agricultural innovations, such as gene editing.
Just under a third are confident the UK food and farming system is prepared for environmental extremes such as flooding, and only 34% believe the sector is prepared for biological threats such as new pests.
ABC chairman Mark Buckingham said: "These results demonstrate a clear need to provide farmers with the opportunity to access all the tools available to them."
He said UK farmers need the same access to new technologies such as gene editing that their counterparts in countries like Australia and Canada have.