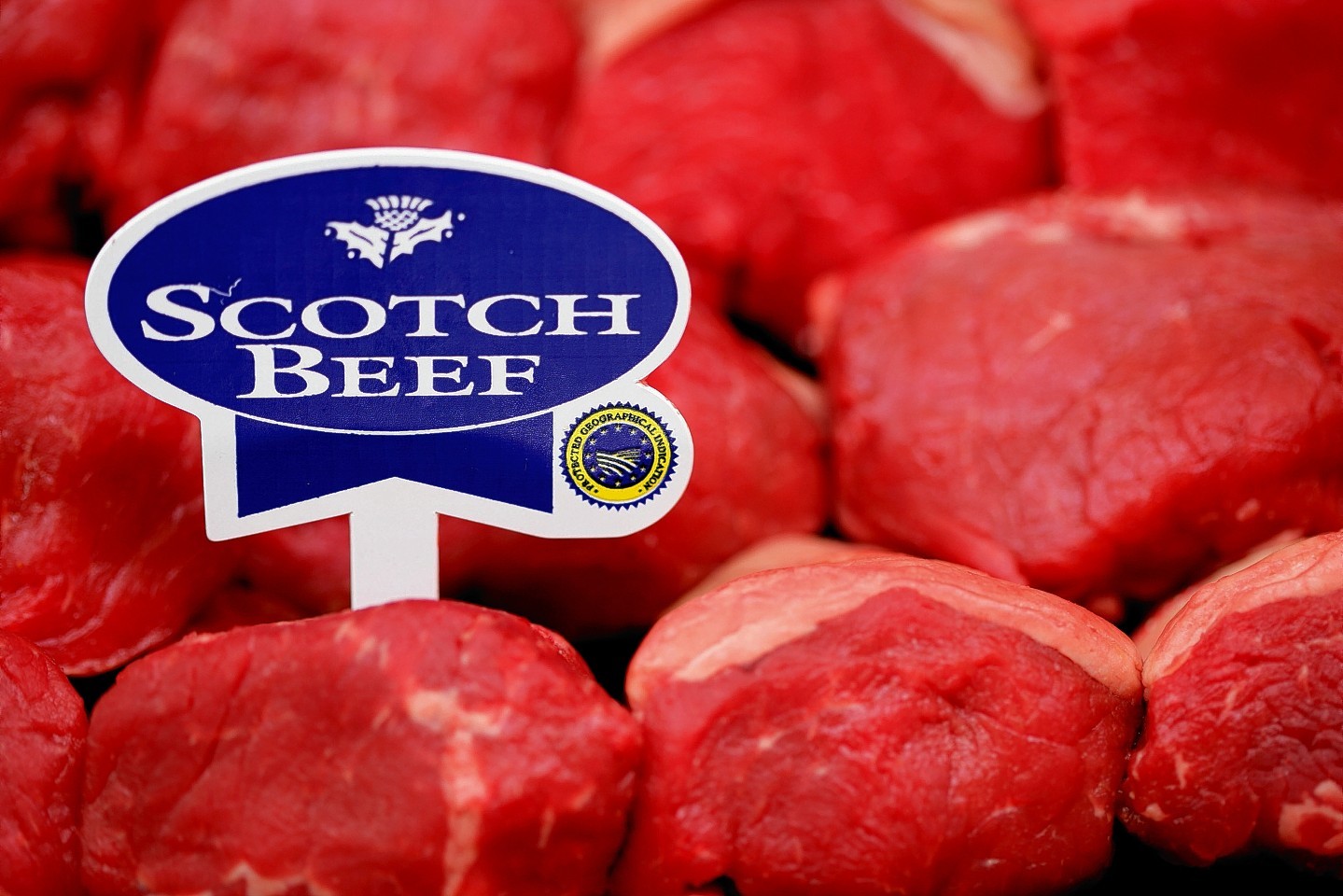 North-east farmers will meet with shoppers in and about Aberdeen on Saturday to promote the benefits of buying Scotch Beef.
Local beef farmers will gather outside the Tesco Extra store in Danestone to encourage shoppers in the north-east to buy local Scottish produce.
Shoppers will be encouraged to taste samples of Scotch Beef outside the store between 10.30am and 2.30pm.
NFU Scotland, which is organising the promotional event, said farmers wanted to remind consumers that Scotch Beef was being born, bred, fed and processed on their doorsteps.
"Scotch Beef is the finest in the world and here in the north-east, we breed and feed the very best," said the union's regional chairman for the north-east, Roddy Catto.
"Scottish shoppers have always put their trust in local produce and last year's revelations on how some foods are produced helped justify their trust."
He said local farmers wanted to thank consumers for their support and encourage them to put more Scotch Beef in their shopping baskets.
"For those of us who look after cattle, the message on Saturday is simple," added Mr Catto.
"We believe we are producing a top quality product to very high standards and by giving the public a taste, we hope they will keep supporting local farmers by buying a bit more Scotch Beef in the future."
Tesco's marketing manager in Scotland Dani McCann said: "We are delighted that all the fresh pre-pack and counter beef that we sell in our 200 stores in Scotland is Scotch beef which comes from McIntosh Donald at Portlethen.
Meanwhile, farm leaders from across the UK gathered at a special summit on Monday to discuss the current crisis in the beef sector.
Representatives from NFU Scotland met with the Irish Farmer's Association, Ulster Farming Union and NFU England and Wales to discuss the downward spiral of farmgate beef prices in recent months.
All four unions were unanimous in calling on retailers, processors and caterers to take responsibility for their decisions and make sure their actions were not to the detriment of the beef sector.
They called for retailers to better promote British beef to the consumer and said farmers needed long-term commitments from retailers and processors to instil confidence in the sector.
NFU Scotland's livestock committee chairman Charlie Adam said: "The current market situation is damaging confidence in the cattle sector.
"The Scottish, English and Irish beef markets are inextricably linked so it was important to get everyone around the table."
He said all four unions had agreed to meet with processors and retailers to highlight the gravity of the situation in the UK and Ireland.
"With a reduced beef supply forecast as we reach the end of the year, and with fewer cattle coming forward, there needs to be a change of attitude and a realization that beef farmers have no option but to work to a long-term plan," added Mr Adam.
"It's impossible to work to do that when everyone else is thinking in the short term. It is a cliché that we have used before, but the beef supply is not a tap that can be turned on and off at a moment's notice."