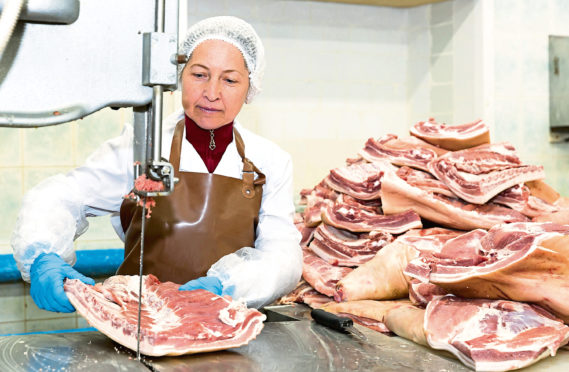 Women account for just over a third of the international meat industry workforce, according to a new report.
Commissioned by Meat Business Women – an international networking group for women working in the meat industry – the report also found women hold just 14% of board- level director roles and 5% of chief executive roles in the sector.
Meat Business Women founder Laura Ryan said the lack of gender representation in the meat industry was putting its future success and sustainability at risk.
"This report should be a wake-up call for the meat sector," said Ms Ryan.
"Our findings show just how much the meat industry is lagging behind other sectors, including grocery, when it comes to creating workplaces that attract and promote female talent. In doing so, it is failing to reap the rewards that come from creating and nurturing a diverse workforce."
She said the report, which includes data from the UK, Ireland, Australia, New Zealand and the US, identified several ways companies can work to help women progress in the sector.
These include changing perceptions of the sector, creating networking opportunities and role models for women working in the industry, and introducing greater workplace flexibility to support employees with family responsibilities.
"The message we're hearing from women in the meat industry is loud and clear – they love the sector, they're excited about the opportunities it offers and they want to help it succeed, but certain barriers exist," added Ms Ryan.
"The good news from our research is that there are lots of practical steps companies can take to improve gender representation and ensure female talent can thrive.
"It is our hope that the sector uses the insights from this report to better understand how it can create a diverse and inclusive workforce.
"Meat Business Women is already partnering with a significant number of organisations towards that goal."