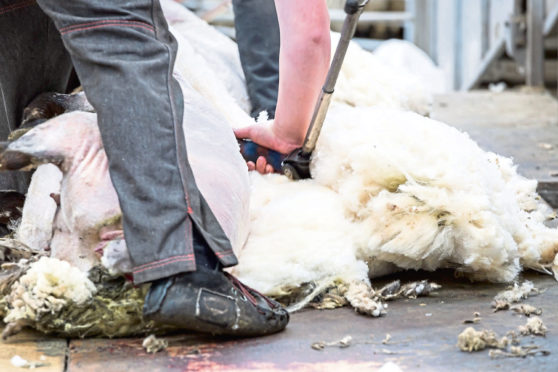 A nationwide effort to get the country's flock shorn during the Covid-19 pandemic has been hailed a success.
British Wool – the marketing body which is owned by approximately 40,000 sheep farmers across the UK – has issued a note of thanks to shearers who rallied together to ensure sheep shearing could go ahead during lockdown.
Covid-19 restrictions resulted in a drop in the number of overseas shearers coming to the country, leading to industry bodies, including British Wool, setting up a national register to connect farmers with shearers in the UK.
"On behalf of all sheep farmers and British Wool, I thank our shearers for their hard work and commitment in ensuring a successful and efficient shearing season," said British Wool chairman Jim Robertson.
"Under challenging circumstances, the way in which the shearing community and sheep farmers rose to the challenge is an excellent example of how working together and supporting each other to achieve a common goal benefits everyone."
He said he was hopeful British Wool shearing courses, which were cancelled this year, would go ahead next season.
Gareth Jones, British Wool's head of producer marketing, said: "We hope to be in a position to provide further details on the 2021 courses in January and remain committed in continuing to deliver a high standard of training to the next generation of shearers across the UK."