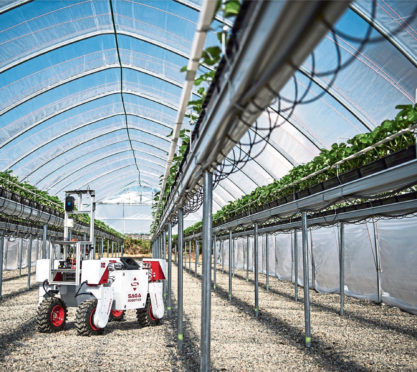 Barclays has launched a new laboratory farm to help agricultural companies and researchers develop new technology for the sector.
The bank has teamed up with Lincoln University to launch the Eagle Lab Farm, which will be located at the university's Riseholme Agri-tech research campus.
It is one of a series of eagle labs run by the bank to help new businesses launch and succeed in various sectors.
The Eagle Lab Farm will feature a host of facilities including a dedicated robotics lab, a demonstration packhouse and a model refrigerated supermarket aisle.
Users of the lab will be given access to banking services and business expertise by Barclays, as well as the use of other facilities at Riseholme.
These include traditional test and growing areas, soft fruit and crop growing facilities, a beef herd, sheep flock, a walled garden and commercial polytunnel growth spaces.
"Our vision is to help UK agriculture to become the most digitally-savvy farming sector in the world," said Barclays national head of agriculture, Mark Suthern.
"The Eagle Lab Farm is one of the many ways we're helping the food supply chain reach this goal.
"We hope this space will provide start-ups with the opportunity to develop new and exciting technologies, accelerating their business and leading the UK into a new era of farming."
He said news of the Eagle Lab Farm followed the launch of the bank's £250 million fund to help farming businesses become carbon net-zero through the use of agri-tech solutions.
Lincoln University's deputy vice-chancellor for research and innovation, Professor Andrew Hunter, welcomed the partnership, saying: "The farming industry is currently facing a number of challenges, so we hope that this residency will provide some solutions to the issues and aid in the recovery of our sector."
UK Farming Minister Victoria Prentis also welcomed the launch of the Eagle Lab Farm and said agri-technology would play a vital role in future agricultural policy.
She said: "Investment in research and development and technology will also encourage more innovation and improve productivity, ensuring farmers can continue to produce the high-quality food we're renowned for."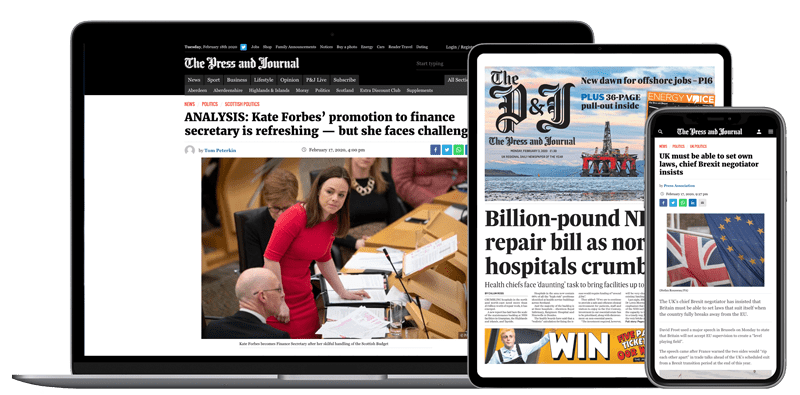 Help support quality local journalism … become a digital subscriber to The Press and Journal
For as little as £5.99 a month you can access all of our content, including Premium articles.
Subscribe