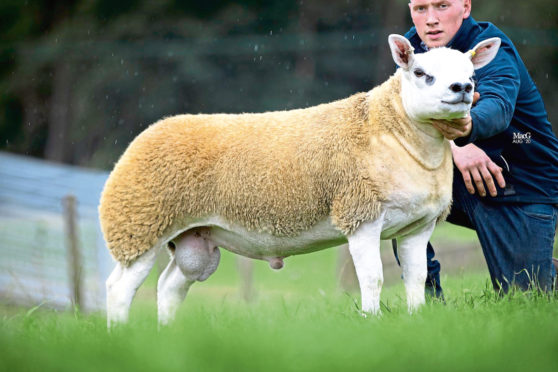 Record-priced animals, or those selling for five or six-figure sums, often attract questions from both farming and non-farming folk.
In the farming fraternity, the main question asked is how do reports of a bull or ram selling for tens of thousands of pounds fit with the industry's plea for continued subsidy support after Brexit?
For non-farmers, the questions focus on what makes an animal worth so much money and why is it so special? Equally, they ask why are farmers asking for subsidies when they can afford to spend so much money on a single animal?
These questions have been asked many times this year following a number of record sales – a new Blackface breed record on Saturday when a ram lamb sold for £200,000; a new Beef Shorthorn female record last week when a heifer sold for 15,000gn; and a new world record for the highest price paid for a sheep when a Texel ram lamb sold for 350,000gn in August.
Both lines of questioning are valid, and in a bid to try answer them I spoke to Donald Young – a well-known auctioneer from the north who is also president of livestock auctioneers' body IAAS.
He told me the concept of paying a lot of money for a sire isn't exclusive to the farming community – race horse breeders often pay huge sums of money for stallions – and farmers also make costly investments in machinery such as combines and tractors.
And as to why some stock are worth so much money, Mr Young said breeders are prepared to pay extra for "exceptional animals" – those with great genetics and looks – to make genetic improvements to their herds of flocks.
He said breeding technology, such as the use of artificial insemination and embryo transfer, means the genetics from a single animal can be spread widely and used by many different farmers.
This means investment made in an expensive animal is recouped through both sales of their progeny and sales of their semen or embryos.
And as to what the public might think? He said investment in good genetics is no different to investment in any other business asset.
"If you want to be the best, you have to be prepared to invest and buy the best," said Mr Young.