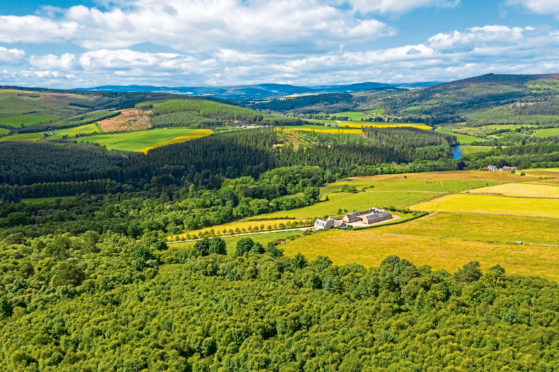 North-east farmers with land to sell are hesitating from putting it on the market as tightening travel restrictions mean potential buyers from south of the border can't view properties.
According to rural agents Savills, fears that farms for sale won't attract the usual interest from English buyers are contributing to the dearth of land on the open market, yet they insist demand is strong.
The firm's north-east agent Rory Galloway said the area's good quality, large mixed farms of 500 acres and above have always piqued the interest of English buyers looking for value for money.
"So local sellers are understandably concerned about the ability of southern buyers to travel up to the north of Scotland and take a look in current circumstances," he added.
"How certain locations emerge from travel restrictions will impact on how quickly new farms appear on the open market in 2021.
"However, we are doing quite a bit virtually and are continuing to talk to buyers from all over the UK and further afield about opportunities in the north-east. Residential farms and estates below £1 million in particular have seen a lot of interest from lifestyle purchasers."
Savills' database suggests that across the whole of Scotland, the impact of the pandemic meant the supply of publicly advertised farmland was 58% down on the five-year average to the end of September, to only 14,663 acres. That follows a record low supply last year, largely due to the combination of Brexit and agricultural policy reform.
However, Evelyn Channing, the firm's rural agency head in Scotland, claims there is more private activity in the Scottish market than the statistics suggest.
She said: "So far this year we have agreed sales and purchases on as many acres privately as on the open market. The results reveal a continued appetite from farmers for quality land and well equipped units.
"In addition there has undoubtedly been a shift in sentiment towards rural living as a result of Covid-19 with a remarkable uptick in interest for houses in the country and amenity farmland as urban-based buyers seek more green space away from major centres. Indeed Scottish farms, both large and small, look set to continue to attract buyers from all over the UK."
Savills say the market for land with forestry planting potential, or for natural capital or environmental purposes, has not been stalled by the pandemic, and the value of Scottish hill land in particular is growing significantly.