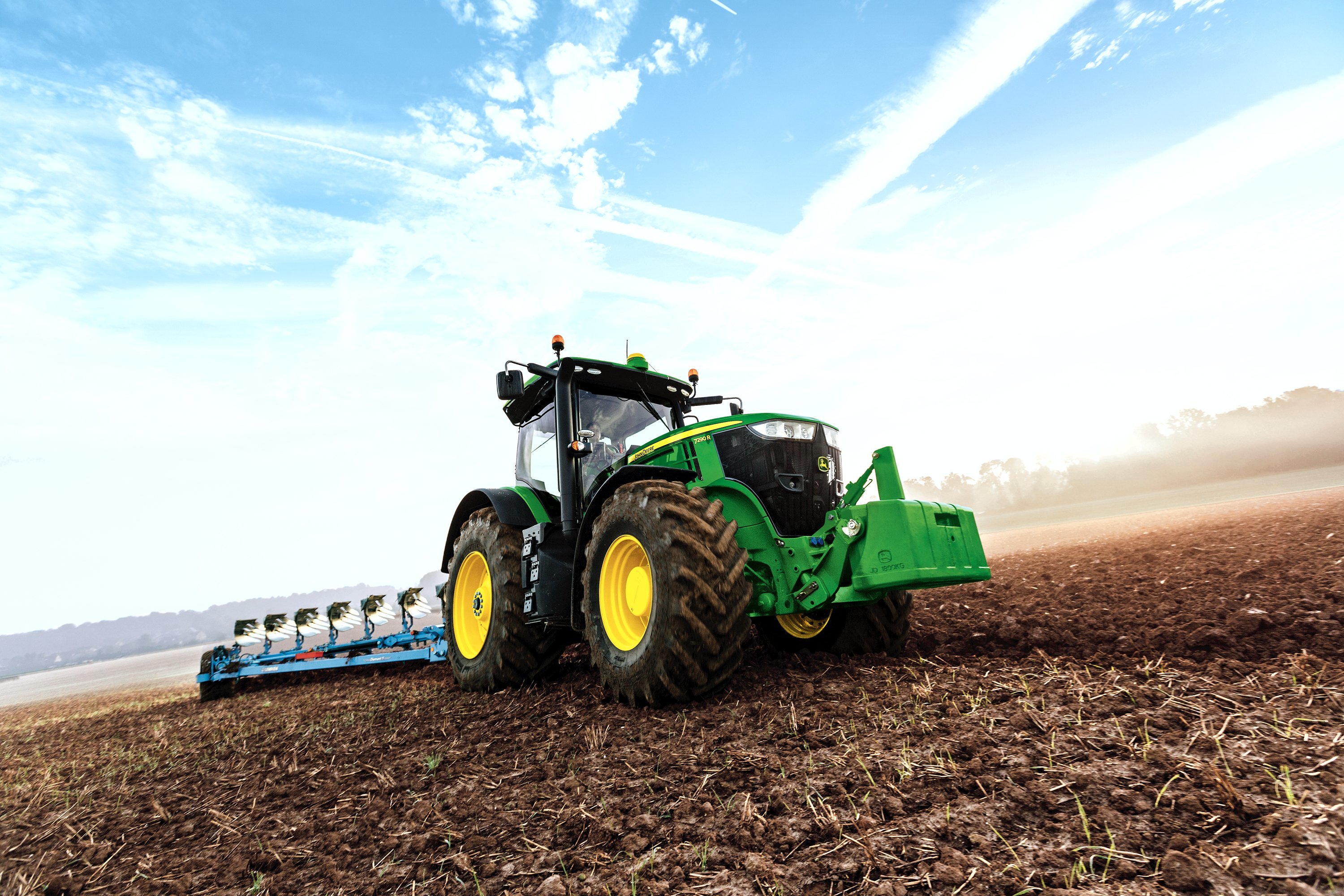 Machinery giant John Deere showcased its new R Series tractors and new F440R fixed chamber round baler at the Royal Highland Show last week.
The 150hp 6150R tractor features the company's innovative DirectDrive transmission, which was judged winner of the tractor category in the International Machinery Manufacturers Awards at the Cereals 2014 event earlier this month.
The new transmission has been designed to deliver maximum productivity and fuel efficiency for tasks which require continuous power.
The judges of the awards said:  "It's not often that a new transmission comes along, but this one is clearly innovative.  The potential for greater efficiency, and lower fuel use, is great."
Meanwhile, John Deere's new 7290R tractor features a 9-litre diesel only engine with dual turbocharger developing 290hp.
The machinery giant said the engine's intelligent power management (IPM) system provides an extra 22hp for transport and PTO applications.
The 7R Series tractors will be available to farmers later this year, with the option of a newly designed e23 fully automatic transmission to offer 23 equally spaced power shiftable forward and 11 reverse speeds.
The F440R fixed chamber and round baler was also being showcased at the event in Ingliston last week.
This has been designed for larger livestock farms and contractors who produce more than 3,000 bales per season with a focus on silage production.
Described as a "premium specification baler", this model features long-life components which have been specially designed to operate well in wet silage conditions.
It comes in a choice of 2metre or 2.2metre pick-ups feeding a high capacity inline MaxiCut HC rotor with 13 or 25 knives, and cab monitoring and control systems which include the new Implement Display 1100.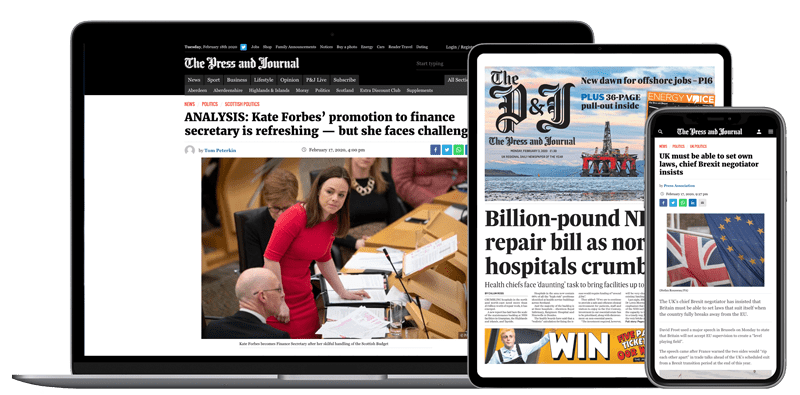 Help support quality local journalism … become a digital subscriber to The Press and Journal
For as little as £5.99 a month you can access all of our content, including Premium articles.
Subscribe