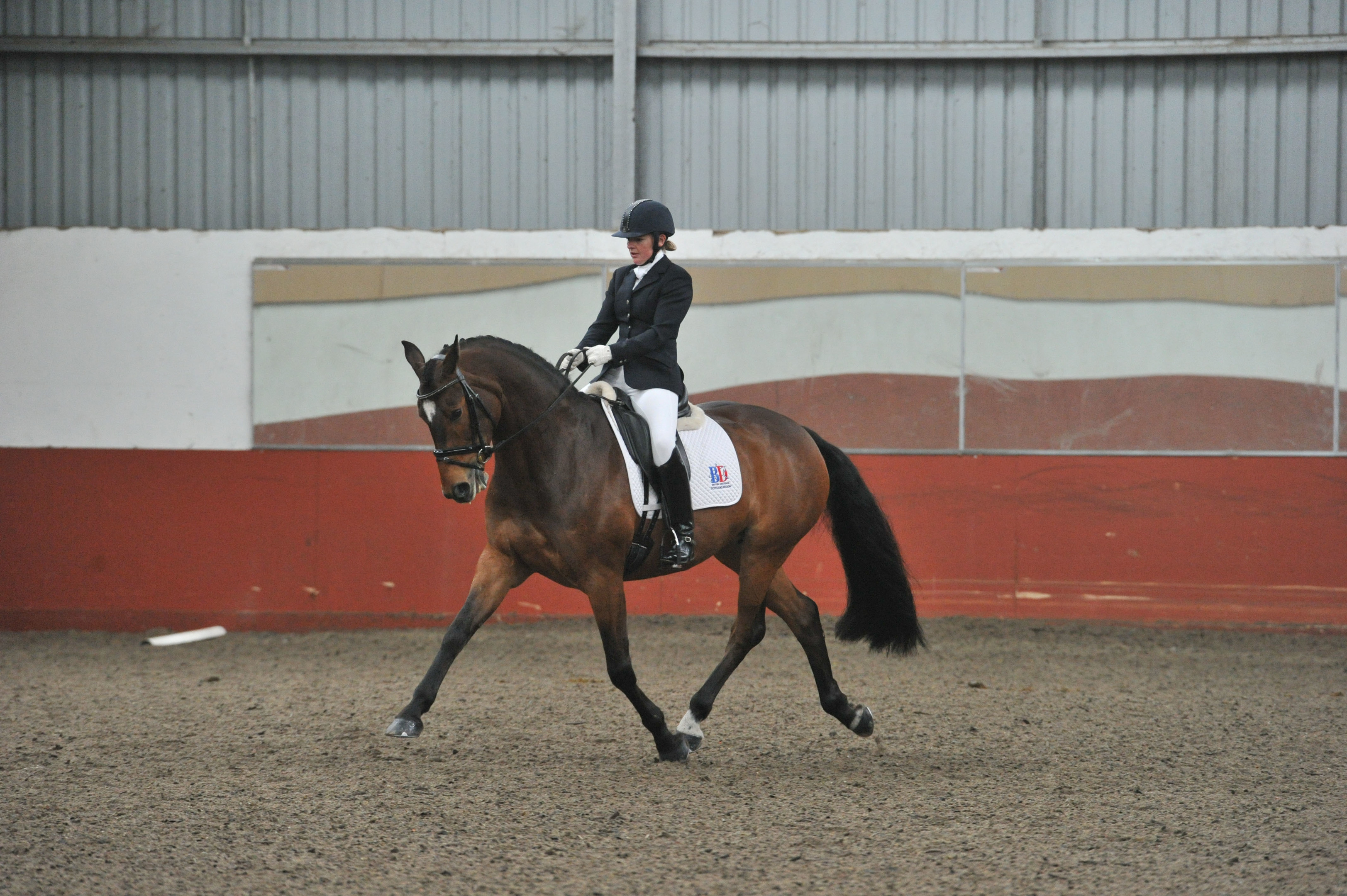 The Gordon Dressage Group North-east Championships proved a draw for riders with excellent prizes on offer at the Cabin Equestrian Centre, Aberdeenshire.
Paramedic Nicky Heale won two classes and the Sue Carson bridle for the highest score of the weekend with Seramai who scored 76.29% in the open novice section.
The six-year-old mare was bred in Germany by Volker Dusche and Leoni Bramall, and is by Scolari and out of a Rohdiamant mare, and is owned by Verity Jenner. She has been lightly competed since being purchased in December.
"She had a foal in Germany and had done very little – this was only her third competition," said Nicky.
"She is beautiful, a delight to ride, talented and has a fantastic work ethic. I feel lucky that I'm able to ride her at competitions – she wants to work and does everything nicely."
Nicky switched to her Welsh cob Retanach Request to win the elementary championships. 
"He's got big movement and is very powerful, although can be quite sharp and spooky," she said.
In the prelim championship Emma Cheyne won the open section with Little Trouble.
The restricted championship went to Rebecca Johnston-Harmen (13) scoring 73.18% with The Longhouse Rosadonna.
The five-year-old sports pony is by Donnersohn and out of a Welsh section B mare, bred by Susie Mainprice at Morgan Equine.
"I bought her as a foal with the intention of turning her into a sports pony for Becca. She has a serious jump too," said mum and freelance instructor Jennifer Johnston BHSI, who owns Newton of Fintray Livery and Training Yard in Kintore. 
"The pair have been consistently scoring big marks recently and are aiming for the summer regionals at prelim and the Petplans at novice level," she said.
Her pupils were also in form with Debbie Murray and Fancy Man MFS winning the novice restricted class.
Debbie's six-year-old Fancy Man MFS was bred in Aberdeenshire by the Moray Firth Stud, based at Damside of Melrose, Gamrie, Banff.
Sired by Fidtertanz and out of a De Niro mare, and purchased as a two-week-old foal, Debbie has broken and produced Fancy Man, winning the prelim title at the British Dressage Winter Championships at Hartpury in April.
"I was pleased with his test, it was nice and relaxed," said Debbie, who runs Millpond Livery at Newmachar.
"I've now qualified for the summer and winter regionals," added Debbie, who trains with Jennifer and Harry Payne.
The advanced medium open champion was Hannah Guild with Corienta on 68.29%.
The seven-year-old Santano mare was purchased in Holland as a newly-broken three-year-old.
"We've been working on changes over the winter with Jo Hamilton and Albert van Schie. There's more polish required but she's very trainable and clever," said Hannah.
Mhairi Niven and Cocktail M won the restricted with a score of 68.29%.
The seven-year-old gelding has benefited from a new routine this year.
"He's always got masses of energy, he's like the Duracell bunny," explained Mhairi.
"He's now turned out at night with a four-year-old field buddy and it's made him so much more rideable. He's hot and reactive but is much more relaxed now."
Dorren Duffin and Linka S accounted for the prix St Georges class with 65.7%.
"She didn't put a foot wrong," said Doreen, of the 18-year-old chestnut mare she has owned for 14 years.
"She's not a typical chestnut mare; she tries hard and is very trainable. It's thanks to my farrier that I got to compete as she pulled a shoe off in the field on Thursday and only got it back on the night before the competition."
Intro champions were Richard McKnight with Melody's Magic who scored 67.39% from judge Penelope Lang.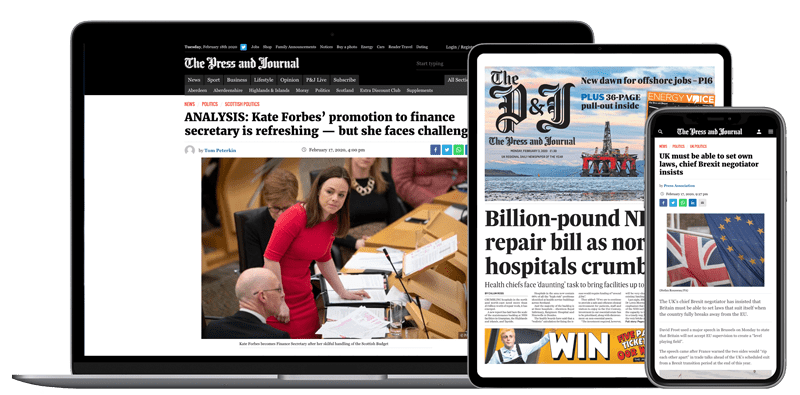 Help support quality local journalism … become a digital subscriber to The Press and Journal
For as little as £5.99 a month you can access all of our content, including Premium articles.
Subscribe