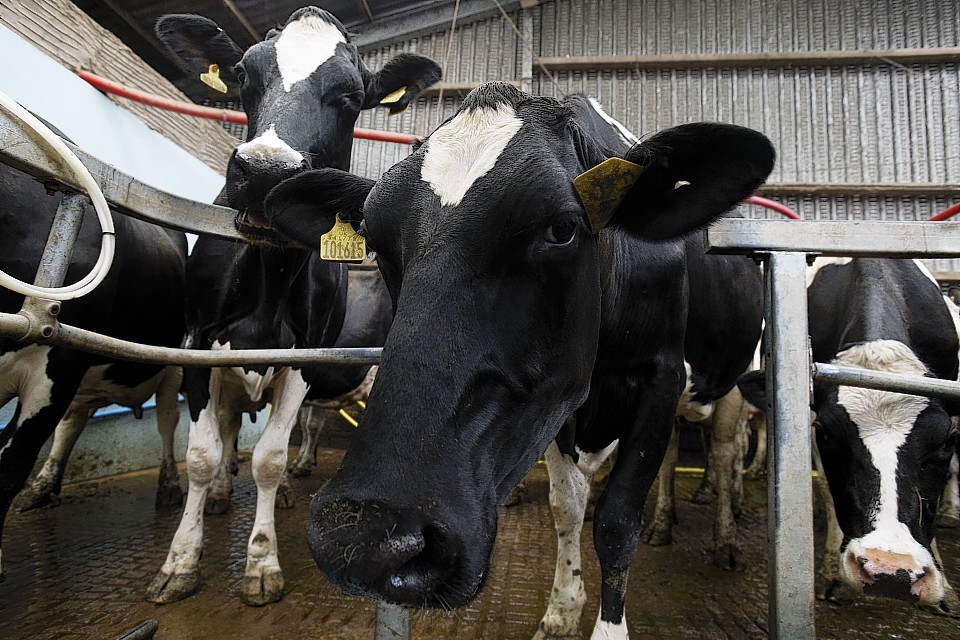 Muller Wiseman joined other dairy processors this week in announcing plans to slash the milk price paid to farmers.
The dairy giant has announced plans to cut its standard litre price for non-aligned producers by 1.2p to 30.8p a litre from August 3.
The price cut will affect around 500 dairy farmer suppliers, including those in the north and north-east.
"Market conditions remain very challenging with returns from cream and butter significantly lower since the end of 2013," said the company's head of group milk supply Martin Armstrong.
"Regardless of this loss of value from dairy commodities, which is already reflected by competitors in their milk prices, we remain determined to offer a leading milk price to dairy farmers who are not part of supermarket aligned groups."
He added that the company remained "extremely positive" about the future prospects for British dairy farming.
North-east dairy farmer Roddy Catto – chairman of the Muller Wiseman Milk Group Board, which represents dairy farmers supplying Muller – said:  "With this year's peak milk production now past and the value of dairy commodities beginning to stabilise we hope that these corrections in milk price are now behind us.
"We share the company's view that the dairy industry's prospects look strong and whilst we are disappointed with any reduction in milk price, we remain optimistic for the future."
Muller's announcement follows similar price cuts by First Milk and Arla in the past ten days.
UK dairy co-operative First Milk this week confirmed it was cutting its farmgate milk price on August 1.
Producers on liquid contracts will see a 1.75p cut to 28.75p a litre, while those on a manufacturing contract will have their price cut by 1.25p to 29.6p a litre.
The Co-op's chairman and former Defra farm minister Sir Jim Paice said the consequences of the recent "dramatic falls" in dairy commodity markets were still being felt.
Last week Arla, which buys milk from one in four dairy farmers, also announced plans to cut its milk price.
The European dairy co-operative will cut the price it pays UK producers by 1.23p from July 7 – this will bring the standard litre on-account price to 31.75p a litre.