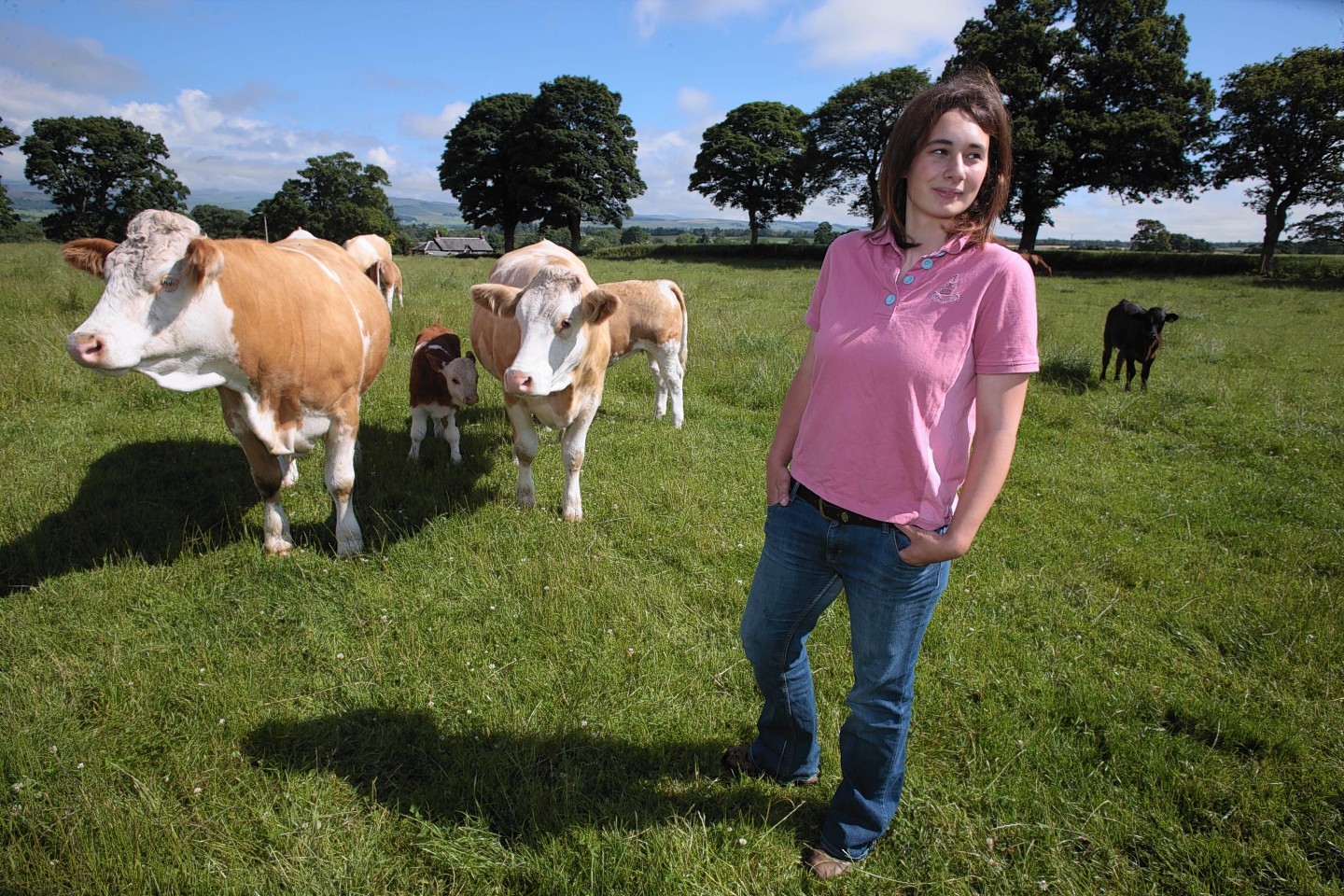 Nearly nine in ten female farmers are optimistic about their future in agriculture, according to results from a Barclays poll.
In the survey of 1,410 farmers, 88% said they were optimistic about the future of their farm with the highest level of optimisim – 40% – found among those under the age of 24.
Nearly four in ten younger female farmers said they were optimistic about the role of women in agriculture, with 42% of those surveyed aged between 25 and 34 also positive about the future.
According to the survey, female farmers believe their greatest strengths lie in office management (66%),  domestic duties (52%), practical work (42%), business strategy (40%) and staff management (29%).
In fact, Office of National Statistics figures suggest there are 21% more female farmers on the ground – 23,000 compared to 19,000 male farmers.
One Perthshire young farmer said agriculture is no longer a man's world, although she admitted it can be tough at times.
Ruth Brown is a 24-year-old young farmer working alongside her father Robert at Strageath Mains Farm, Muthill, near Crieff.
She has worked on the mixed sheep and arable enterprise since leaving school, and recently started up her own herd of pure Simmental cows.
"I love it but a lot of men won't take my opinion over someone else my age," Ms Brown told the Press and Journal.
"It can be tricky at times working with family – I live with my boss – and being a woman, it can be quite lonely.  But the young farmers is good because that combats the loneliness and the long hours."
She said she wouldn't discourage any other young women from getting into agriculture.
"My only advice is make sure you have lots of friends and get away from the farm."
Ms Brown and her father are set to go into a 50:50 partnership on the farm, and she hopes to increase sheep numbers from 750 to 1,000 ewes as well as grow her Earnmains Simmentals herd.
Another successful female figure working in agriculture is 31-year old land agent Philippa Cliff – a partner at CKD Galbraith's Inverness office.
She studied agriculture at university and spent time working on various dairy farms in the UK and overseas before deciding to retrain as a land agent.
"I was keen to use my agricultural knowledge and combine it with my interest in property, the countryside and rural pursuits, so retraining as a land agent was an obvious choice and an easy transition for me regardless of the preconceptions some still held about it being a male role," said Mrs Cliff.
She said her Master's Degree in rural estate management was more evenly split between the sexes unlike the undergraduate agriculture degree, which was very male-dominated.
"Many of the components of my work were, in the past, considered to be male pursuits – hunting, shooting, fishing and farming," added Mrs Cliff.
"Whilst I frequently find myself as the only female in scenarios such as fishery board and deer management group meetings, I have never viewed this as a disadvantage, as with any role knowledge and competency are the key components to being a good land agent."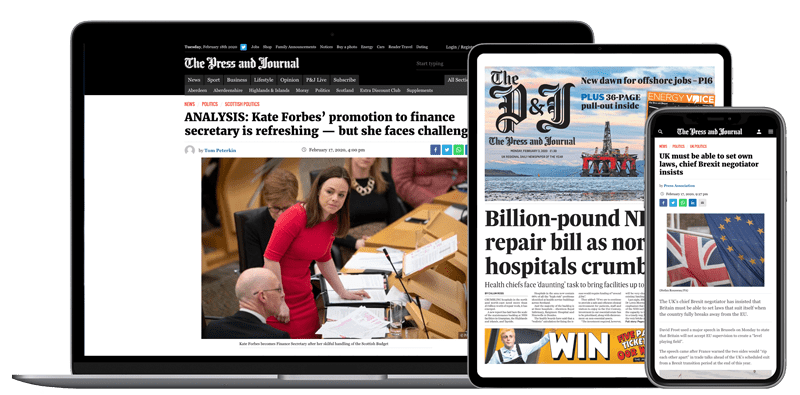 Help support quality local journalism … become a digital subscriber to The Press and Journal
For as little as £5.99 a month you can access all of our content, including Premium articles.
Subscribe