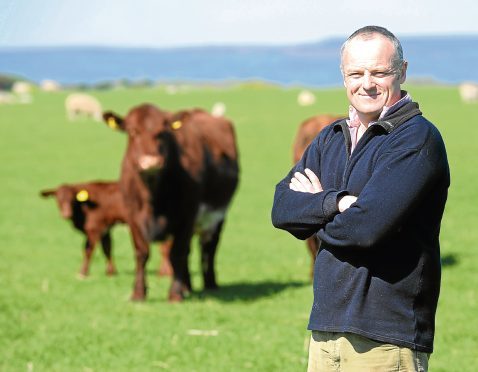 Pedigree Beef Shorthorns sold to a top of £9,600 at an innovative online auction.
The sale of stock from the Scott family's Fearn Farm in Easter Ross was run using the Helmsman-style online auction system – yourbid.
The system – developed in New Zealand – allows farmers to watch, or bid for, several lots at the same time.
The sale ends when there are no further bids on a lot.
The sale topper, selling to Gill and Co, Brucefield, Portmahomack, was two-year-old Fearn NC 500, by the £20,000 Fearn Godfather.
Other prices included: £9,400 for Fearn Nonu, also by Godfather, selling to Harry Strawson, Hexgreave Estate, Nottinghamshire; £7,600 for Fearn Nevis, also by Godfather, selling to Antrim Estates, Northern Ireland; and £6,300 for Fearn North Star, by Fearn Elmer, selling to the Green family at Corskie, Garmouth.