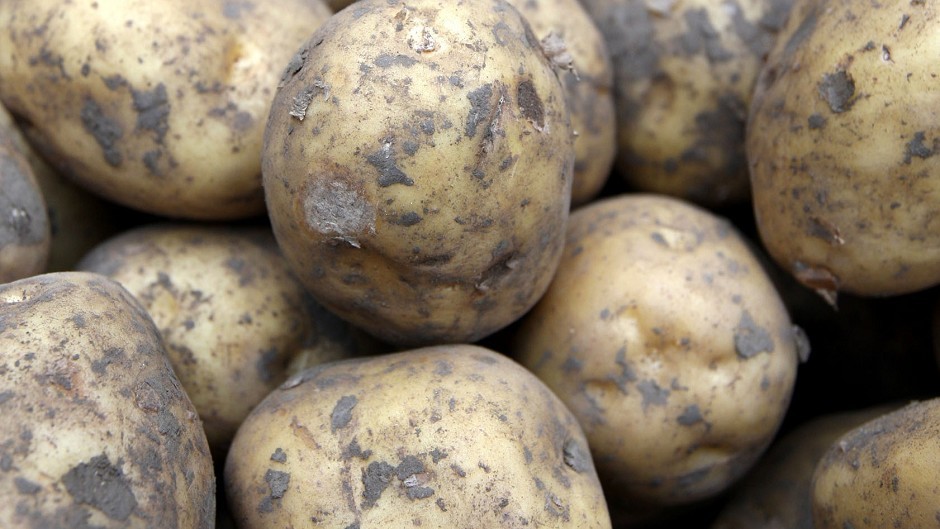 Scots tattie farmers are being encouraged to speak out about the health and nutritional benefits of tatties as part of a new Potato Council campaign.
The levy body has an evidence-based marketing campaign, called 1 Voice, which aims to encourage more people to eat tatties.
Speaking at a field day at the Reid family's farm at Newmill of Balgavies, near Forfar last week, Potato Council chief executive Rob Clayton urged growers to sign up to the campaign.
He said it featured new evidence, backed up by bodies such as the British Nutrition Foundation, outlining a "really positive message about tatties".
The levy body hopes to use the campaign to get a positive message about potatoes out to shoppers, schools, the media and policy-makers.
According to the campaign literature, a baked potato contains more potassium than three bananas. "The banana boys have had the potassium story for years and they have really milked it; it's time that we took that back," said Mr Clayton.
He said the campaign also included evidence about the good environmental practices of British growers, who for example use only 29% of the global water use average when growing tatties.
It also contains data comparing tatties to pasta and rice in terms of water use and greenhouse gas emissions in the growing process, and fat content and calories.
"We are trying to get people to sign up to take part in how we spread this message. We can only do so much," said Mr Clayton, who said the levy body has a limited marketing budget of around £1.4million a year. "It's done on their (farmers) terms. They can sign up to take part in spreading this message in various ways.
"If they are shrinking violets they can do the easier stuff like posters and car stickers, while others can do the higher level stuff which is about getting into their MSP clinics and doing some of the schools events."
He said the difference between this new campaign and previous marketing attempts was the new evidence base.
"We could have done it three years ago but we held back to get all the evidence in place," added Mr Clayton.
"Some 20% more MPs than a year ago believe that potatoes are an important part of the UK economy; we need to keep doing this (marketing) across all of our policy-makers and decision makers. All the positive stuff should be well embedded when we have to talk to policy-makers about pesticides and water use."