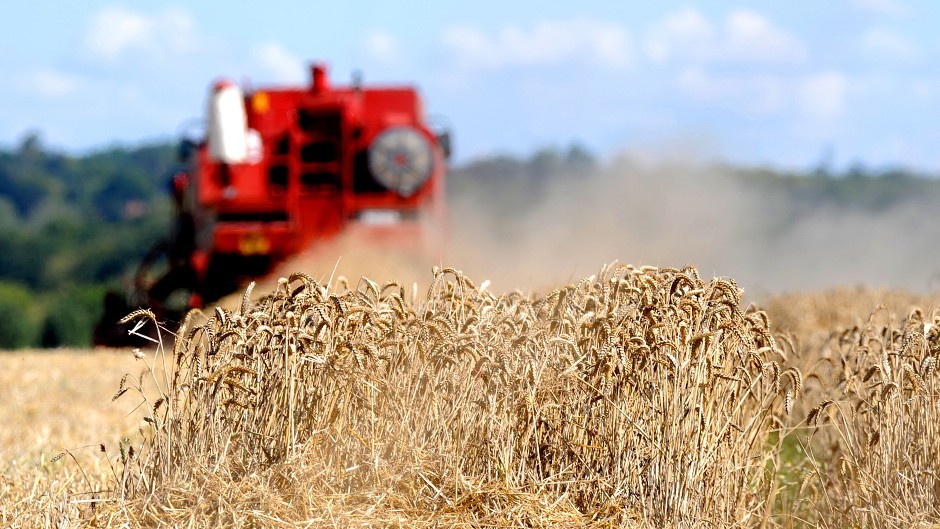 The Scottish Government has finally provided some clarity to farmers over the shape of greening rules under Common Agricultural Policy (Cap) reform.
Growers will have to ensure their autumn planting plans incorporate at least three crops to ensure they meet the greening rules, which account for around 30% of direct farm payments.
The Scottish Government had hoped to get approval from the European Commission for equivalence measures to shape the Cap greening rules to better suit Scottish agriculture.
In particular, it was seeking an equivalence measure to allow winter cover as a third crop to stop farmers growing only spring barley for the malting market from being stung by the greening measures.
However, farm minister Richard Lochhead last night confirmed that standard EU greening measures would be adopted in 2015, with the hope of introducing specific Scottish equivalence rules from 2016.
Under the greening rules, which NFU Scotland estimates will impact around 4,000 growers, farmers must adhere to the three-crop rule, introduce Ecological Focus Areas (EFAs) on their land and adhere to the three-crop rule.
Farmers growing more than 75 acres of arable land will have to ensure their rotation includes at least three crops, with the main crop accounting for no more than 75% of the planted area and the third crop no less than 5%.
For those growing between 25 and 75 acres are required to grow two crops, with the main one covering no more than 95% of the planted area.
Details of what EFAs farmers can adopt – those with more than 37 acres of arable land must set aside 5% for EFAs – are set to be announced by government next week.
Mr Lochhead last night said:  "I made clear in my Cap announcement last month that whilst we had identified some positive measures for Scotland under the greening equivalence provisions, the timing of their introduction was dependent on a European approval process – a process which six weeks later is not in place.
"That means we do not have confirmation that our proposed equivalence measures – fertiliser plans and an alternative to the three-crop rule – will be accepted by the EU.  This is crucial if we are to avoid disallowance further down the line."
He said government had agreed to adopt the standard EU greening measures to give farmers clarity, and was committed to gaining approval from the EU Commission for equivalence measures from 2016 onwards.
NFU Scotland last night welcomed the long-awaited clarity on the three-crop rule but said clarity on what would count for EFAs was needed as a matter of urgency.
The union's combinable crops chairman Andrew Moir, who farms at Mains of Thornton, Laurencekirk, said:  "We need to be getting on with what we are wanting to do – harvest – rather than second guessing what the EU and Scottish Government are wanting us to do."
He said around 1,000 farmers grow only one crop – spring barley for the whisky industry.
NFU Scotland president Nigel Miller added:  "Farmers can accept that being locked into basic greening requirements for one season if that gives us sufficient time to secure pragmatic equivalence measures for 2016 that better fit with Scotland's farming, climate and the markets that drive current production in Scotland."
The Scottish Government also last night confirmed that final details of the Cap reform, including the new coupled support scheme for sheep, would be announced next week.
It must notify the European Commission of its main decisions on the direct payments regime by Friday August 1.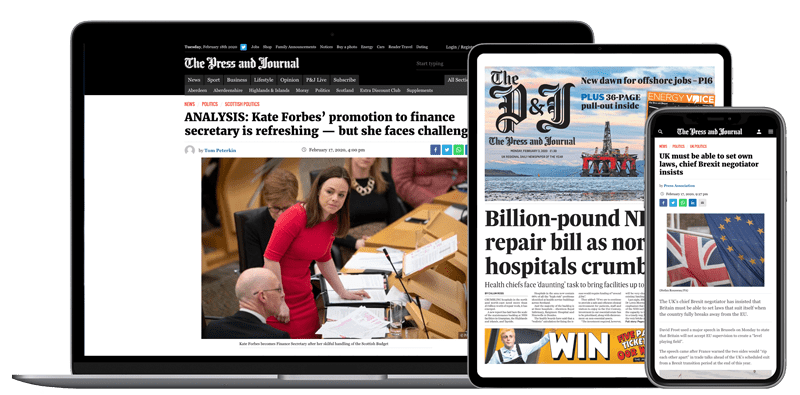 Help support quality local journalism … become a digital subscriber to The Press and Journal
For as little as £5.99 a month you can access all of our content, including Premium articles.
Subscribe