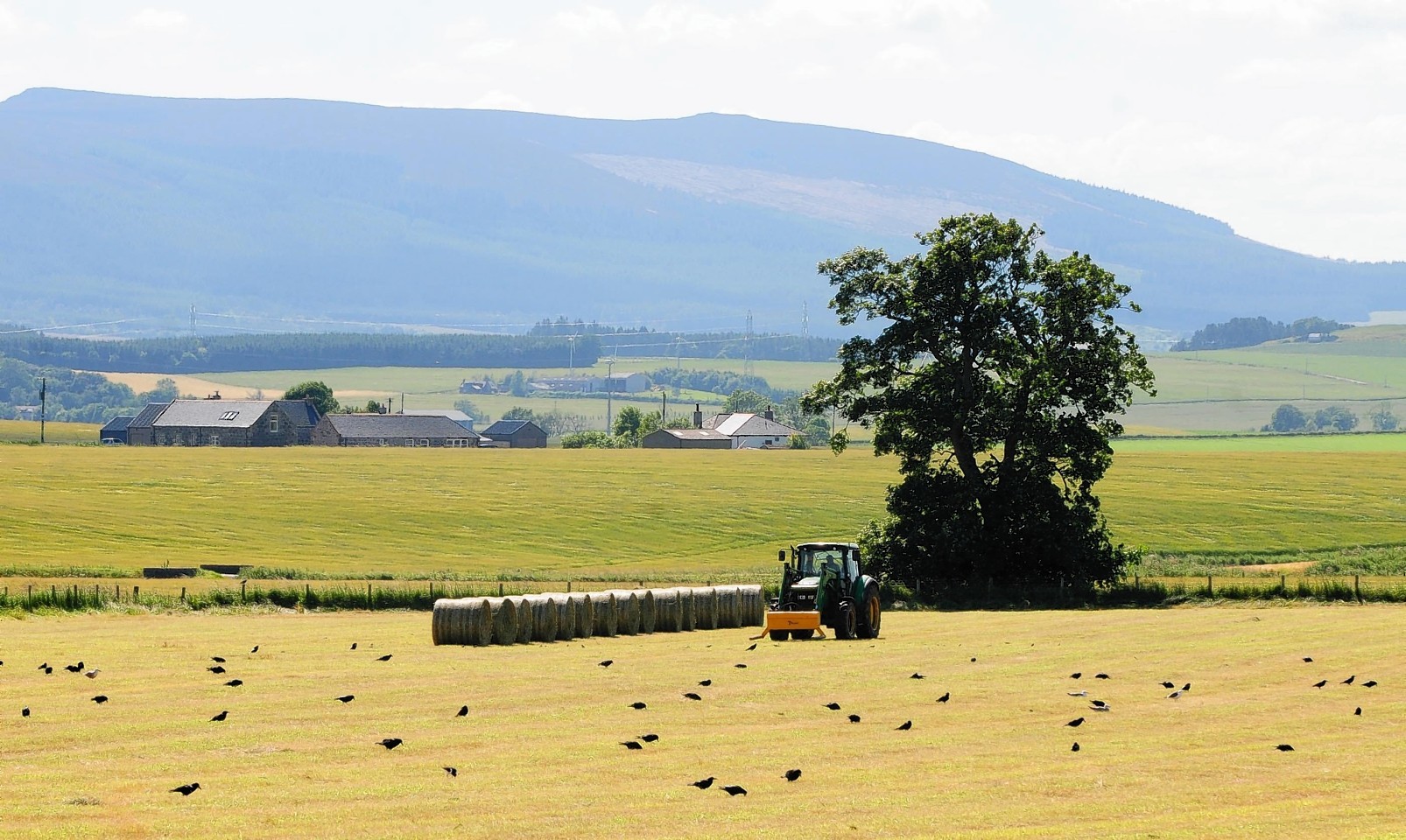 The Scottish Government has finally notified Europe about its plans for implementing Common Agricultural Policy (Cap) reform.
Meeting its strict August 1 deadline, government yesterday told Europe how it intends to implement the new Cap regime in Scotland.
However, it wasn't all crystal clear for farmers with NFU Scotland hitting out that the finer detail surrounding the greening rules was still not known.
President Nigel Miller last night said:  "With harvest under way, Scotland's growers need to make decisions now and it is here [EFAs] that much more detail is sought."
The Scottish Government confirmed the options farmers would be allowed to use to meet Ecological Focus Area (EFA) requirements under the greening rules, as well as confirming that it intends to run voluntary coupled support schemes for beef and sheep.
This follows confirmation last week that farmers will have to adhere to the three-crop rule next year, as equivalent measures to better shape Scottish farmers' needs would not be available before 2016.
Under the greening rules, which account for around 30% of direct farm payments, farmers with more than 37 acres of arable must set aside 5% for EFAs.
The EFA options available to Scottish farmers were confirmed last night by government, with a weighting factor for each.
Farmers can use: land lying fallow at a weighting factor of 1; catch crops at a weighting factor of 0.3; nitrogen fixing crops at a weighting of 0.7; and field margins and buffer strips along water courses at a weighting factor of 1.5.
This means that a farmer with a 1,000 hectare arable farm has various different options for meeting the EFA requirements.
The farmer could chose to have 50ha fallow, or 33.3ha field margin, or 33.3ha buffer strips, or 176ha catch crop, or 71ha nitrogen fixing.  The weighted areas would differ if a farmer chose to use a mixture of different options.
Farm minister Richard Lochhead last night said:  "I recognise how important it is that farmers and crofters in Scotland know sooner rather than later about changes to their Cap payments and I will shortly be writing to producers with more detail about the new rules."
He said EFAs needed to achieve a balance between food production and meeting environmental goals and obligations.
"The European Commission has already pledged to review EFAs next year, to consider the administrative burden on Member States and producers as well as the potential impact on food production," added Mr Lochhead.
"These are clearly vital issues for Scottish farmers and so Scotland will play our full part in that review process."
He criticised the political to-ing and fro-ing, which took place earlier in the year, when confirming whether or not Scotland could increase the amount of its budget used for coupled support and confirmed three coupled schemes would form part of the new Cap regime.
These are a mainland beef calf scheme, an enhanced beef calf scheme for the Scottish islands, and a new sheep scheme for ewe hoggs in "our most fragile areas".
A Scottish Government spokeswoman last night said full details for the sheep coupled scheme were still being ironed out, but it would definitely be paid on ewe hoggs with estimates suggesting a payment rate of around £80 a beast.
She said:  "The Scottish Government has been working hard with stakeholders to develop coupled support schemes that meet their needs. The final details of Scotland's three coupled support schemes and their budgets are still being finalised in response to feedback we had from the European Commission. The additional budget for sheep will depend on claims but we would expect it use a modest amount of the additional flexibility available."
A Defra spokesman told the Press and Journal that approval had been given by the other UK administrations for Scotland to use 10.1% of its direct support budget for coupled support.  This is thought to be 8% for beef and 2.1% for sheep.
NFU Scotland said the information released on EFA options did not "answer the burning questions that Scottish arable farmers currently have".
President Nigel Miller last night said the union had hoped the detail would have been available yesterday and said it was vital the information was provided in the guidance that government planned to send growers shortly.
He welcomed the use of Nitrogen fixing crops and buffer strips and field margins as EFA options, but expressed concern about any potential "unnecessary costs and complexities" associated with the rules.
"Unfortunately, the use of conversion factors, which have been put forward by Europe to ease the implementation and audit of EFA features such as buffer strips and field margins have not been adopted in Scotland," added Mr Miller.
"Defra will utilise these when working with growers south of the border and Scottish growers would have benefited from that approach.  That will put extra compliance pressure on to Scottish producers and may mean more Scottish productive land is ruled out of production to meet EFA requirements."
He said questioned remained over changes to cross-compliance rules and warned that "lingering uncertainties on EFA" meant growers were second guessing and increasing their compliance risk.
The union called for information on any additional environmental management requirements that would be attached to the growing of Nitrogen fixing crops, as well as dates to be attached to fallow land for EFAs.