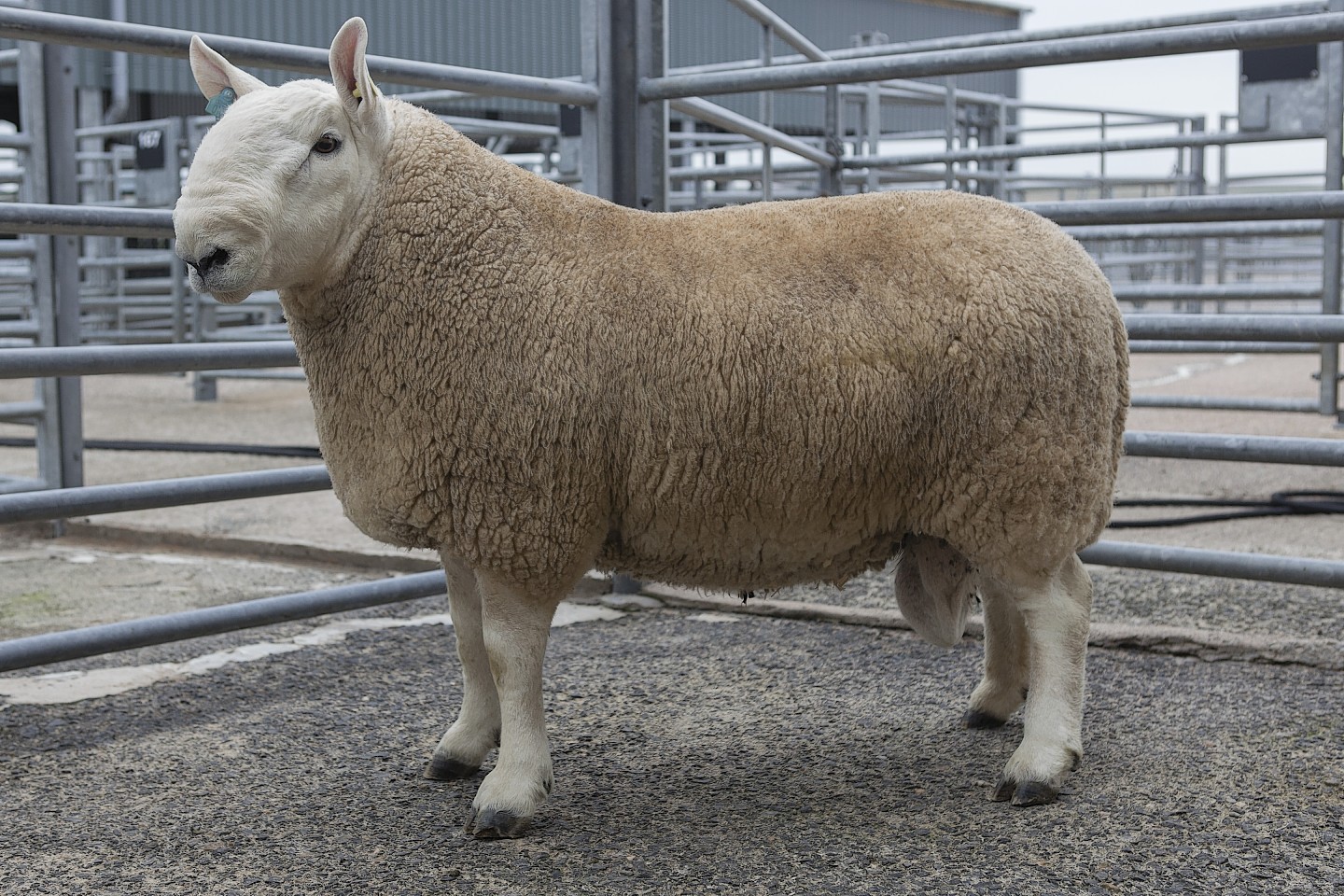 A shearling by Biggins Napier took the top price of £6,200 at Caithness tup sale in Quoybrae last Friday.
The shearling – Durran Rover – from DJ & M Allan, Durran Mains, Castleton sold to Andrew Polson, Glenfinnan, Findon.
The sale, organised by Aberdeen & Northern Marts (ANM) in association with the North Country Cheviot Sheep Society, saw 62 rams sell to an average of £842.93, from £608.29 for 48 last year.
Champion of the pre-sale show, which was sponsored by Natural Stockcare and judged by M Williams, Y Graig, Brynsiencyn, Anglesey, was a shearling by Cairnside Northern Light.
This one was put forward by D N Campbell & Sons, Bardnaclavan, Bridge of Westfield, and sold for £2,400 to A Mackay, South Balkeith, Tain.
Taking reserve was a ram lamb by Hilliclay Platinum form C & I Agnus, Oldfield, Thurso.  This sold for £1,200 to J S Baillie & Co, Sebay, Tankerness.
ANM also sold 137 rams of various breeds in association with the Caithness Sheep Breeders Association.
A top price of £1,050 was achieved by the reserve champion  in the other breeds section.
This shearling Bluefaced Leicester cross Texel from DA Douglas, Quoybrae Farm, Watten sold to D J & M Allan, Durran Mains, Durran.
The champion in this section, which was judged by A Coghill, Skinnet, Halkirk, was a three-shear Blackface from W  & G Coghill, Balnahard, Harpsdale.  This sold for £180 to J Mackay, 72 Strathy West, Strathy.
Mr Coghill also judged the Bluefaced Leicester pre-sale show, awarding his champion rosette to a shearling by Didcot Prince from A Miller and Sons, Aimster, Thurso.  This sold for £600 to Messrs D Miller, Buckies Farm, Thurso.
Reserve champion in this class went to a shearling by Aimster Hendry from F Anderson, Osclay.  It sold for £350 to J W Sutherland & Son, Granton Mains, Bower.
Champion in the Texel class, which was judged by G Oag, Achiebeg, Scrabster, Thurso, went to a shearling by Hullhouse Tallahasee Kid from Messrs Sutherland, Stainland and Sibmister Farms.  This sold for £1,000 to J M & B Sutherland, Latheronwheel Mains.
Reserve – a shearling by Lower Reiss Stonker from D Webster, Lower Reiss Farm, Wick – sold for £750 to J T M Mackay, Thura Mains, Bower.
Lastly, in the Suffolk classes, which were judged by E Graham, Germista Farm, Gremista, the champion title was awarded to a shearling from D N Campbell and Sons, Bardnaclavan, Westfield Thurso.  This sold for £950 to J D Buchanana, Achavrole Mains, Halkirk.
Reserve in the Suffolk class went to a shearling by Middlemuir McCoist from D Manson and Sons, Skaill, Thurso.  This sold for £700 to I Laird, Yeldabreck, Burray, Orkney.