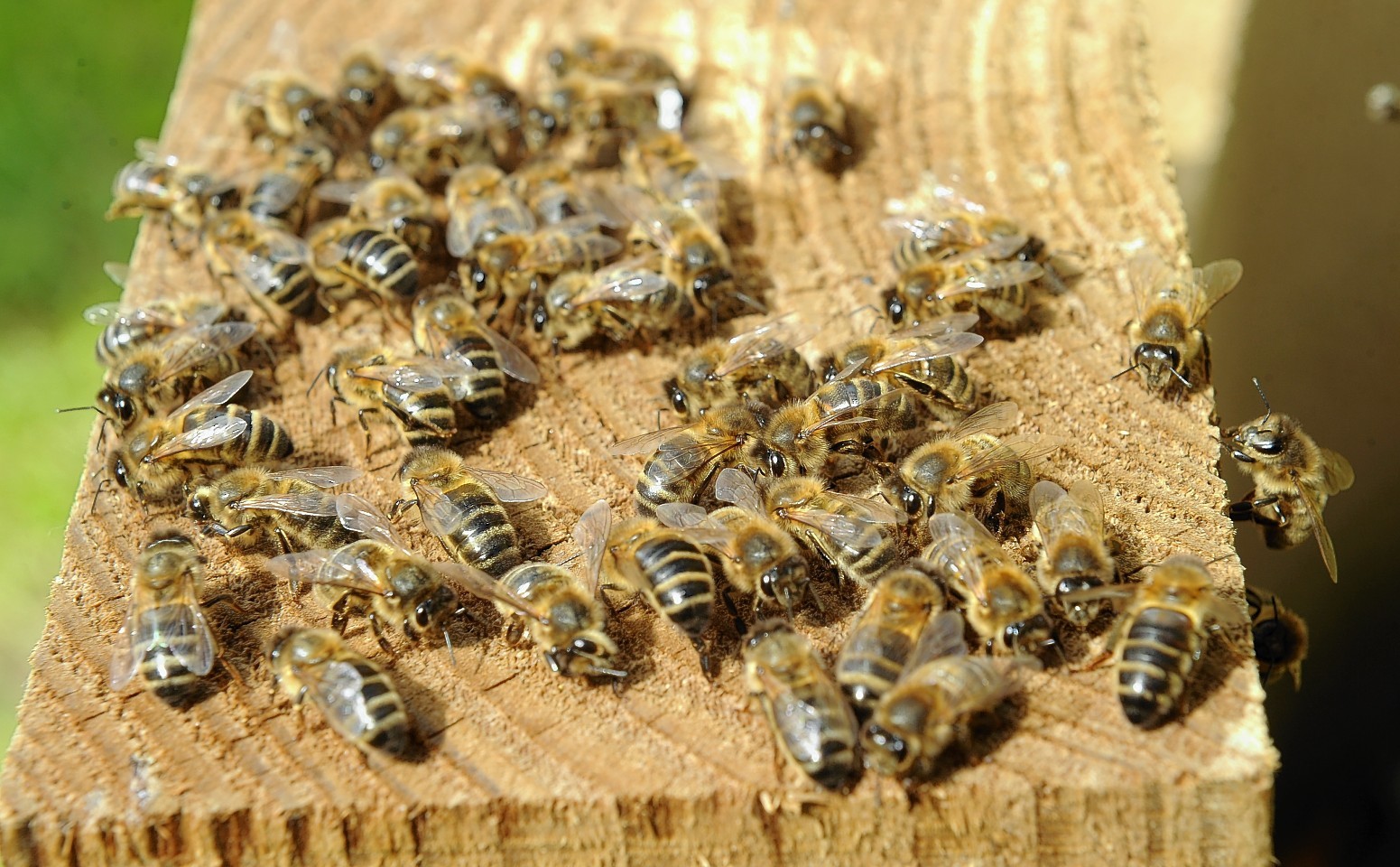 Scottish Government bee inspectors are on the look out for small hive beetle (SHB) after the pest was detected in south-west Italy.
The beetle, which affects honey bee colonies, was confirmed in a sample taken from a bait trap at the University of Gioia Tauro last month.
In line with EU legislation, stringent tests are now underway to measure the extent of the outbreak including a full trace of all sales and movements of bees from the area.
Scottish Government bee inspectors are arranging inspections of colonies which have come from Italy – there have been substantial levels of imports of package bees and queens from the Mediterranean country into the UK since 2011.
Under EU legislation, any apiary found to contain the beetle requires the bee colonies to be destroyed and all soil surrounding the land to be ploughed in and treated with a soil drench.
The UK operates a programme of sentinel hives, which operate as warning stations, across key points of entry to the country.  Monitoring of the hives will now be stepped up to look out for SHB.
Bee farmers and beekeepers have been urged to remain vigilant for the pest and notify any suspected cases of disease to BeesMailbox@scotland.gsi.gov.uk.
The Scottish Government has also urged beekeepers to register on the national bee database – BeeBase – to get up-to-date information on the control of bee-related issues.
SHB – endemic in Africa, North America and Australia – can destroy honey bee colonies, combs, stored honey and pollen and forces the bees to abandon their hives. It can also survive on fruits and vegetables.