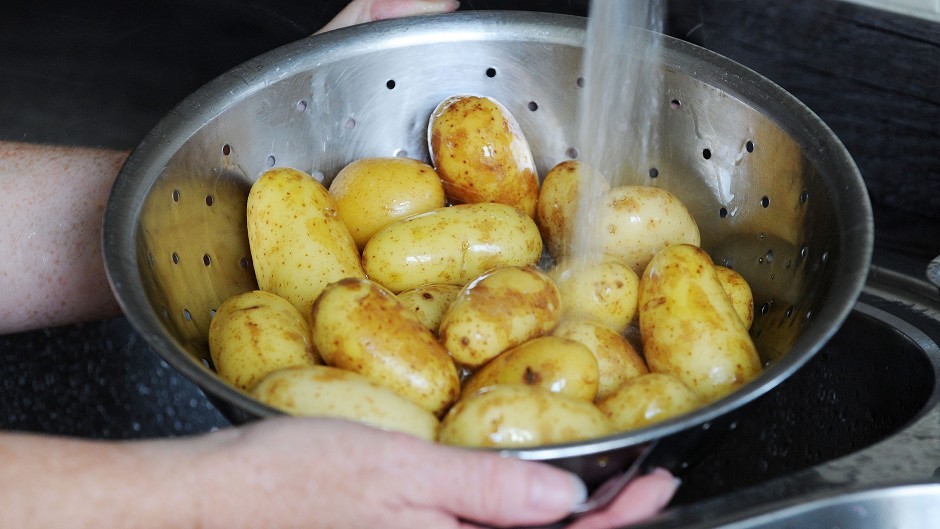 Potato farmers face the difficult challenge of shifting another bumper crop this season.
Provisional estimates from the Potato Council suggest that this year's GB harvest was on a par with last year's bumper crop at 5.71million tonnes.
The levy body said average yields were estimated at 19.1 tonnes per acre, while the planted area was estimated to be slightly down on last year at just under 300,000 acres.
"Seasonal conditions across the major potato growing regions of GB were largely fine and conducive to strong crop growth and high yield potential," the Potato Council said.
"Above-average spring temperatures were followed by generally fine and settled summer weather.  Unsettled weather in late summer led to only a few short interruptions, but as autumn approached, drier, warmer conditions dominated.
"The considerable dry, warm periods necessitated the use of widespread irrigation where available and slowed some harvesting activities."
Figures from the Scottish Government's June 2014 Agricultural Census, published last month, revealed that Scots tattie plantings were down 2.1% on 2014 to just over 70,000 acres.
Within this, there was a 5% increase in the amount of seed potatoes grown and an 8% drop in ware tatties planted.
Reports emerged earlier this year of farmers in some parts of Angus being forced to bury potatoes because they were unable to find a home for them.
Early indications suggest farmers could face similar challenges marketing this year's crop – the Press and Journal understands prices being paid for standard whites have been as low as £30 a tonne.