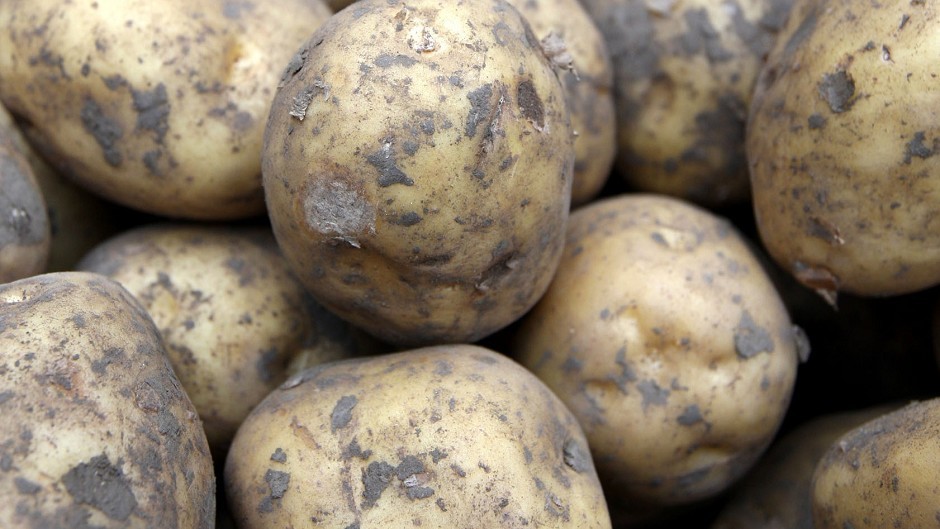 Bumper yields, falling consumption and increasing competition between retailers will continue to subdue farmgate tattie prices for the rest of the season, warns a leading processor.
In its latest accounts, Produce Investments – the parent company of tattie giant Greenvale – has warned of "price deflation in the sector and margin pressure".
The firm, which has a pack house in Duns and a seed office in Burrelton, Perthshire, said the changing retail environment would result in an even more competitive marketplace this season.
The accounts filed with Companies House reveal that the firm posted a 12.6% increase in pre-tax profits to £8.585million in the year ended June 28, 2014.
This was against a 7% drop in turnover to £191.832million, from £205.995million the year before.
Sales in the UK and Europe fell, while sales to the rest of the world increased by 26.5% to £3.276million.
In his report, chief executive Angus Armstrong said the company had incurred lower procurement costs in the year due to a drop in free buy tattie prices along with a lower imported tonnage.
"In addition, the well publicised decline in fresh produce volumes through the major retailers has impacted overall volumes and hence turnover," said Mr Armstrong.
On the year ahead, group chairman Barrie Clapham said: "We would expect the retail environment to remain fiercely competitive as the market continues to evolve through increased competition from the discounters, changing consumer shopping habits and more focus on reducing home waste, all of which impact market volume."
During the year the company closed its pack house at Tern Hill in Shropshire and purchased The Jersey Royal Company Limited for £14.9million.
The accounts also reveal that the highest paid director's pay packet increase by 67% to £385,000, from £230,000 previously.
Earlier this month, Scotland's largest tattie processor also reported a boost in profits and drop in turnover.
Accounts for Airdrie-based Bartlett International Holdings revealed a 31% increase in pre-tax profits to £11.45million for the year ending May 31, 2014. This was against a slight drop in turnover to £174.485million, from £175.312 million the year before.
The accounts also revealed that the highest-paid director, thought to be Ronnie Bartlett, took home a £977,270 pay cheque, which was down £17,159 on the year before.