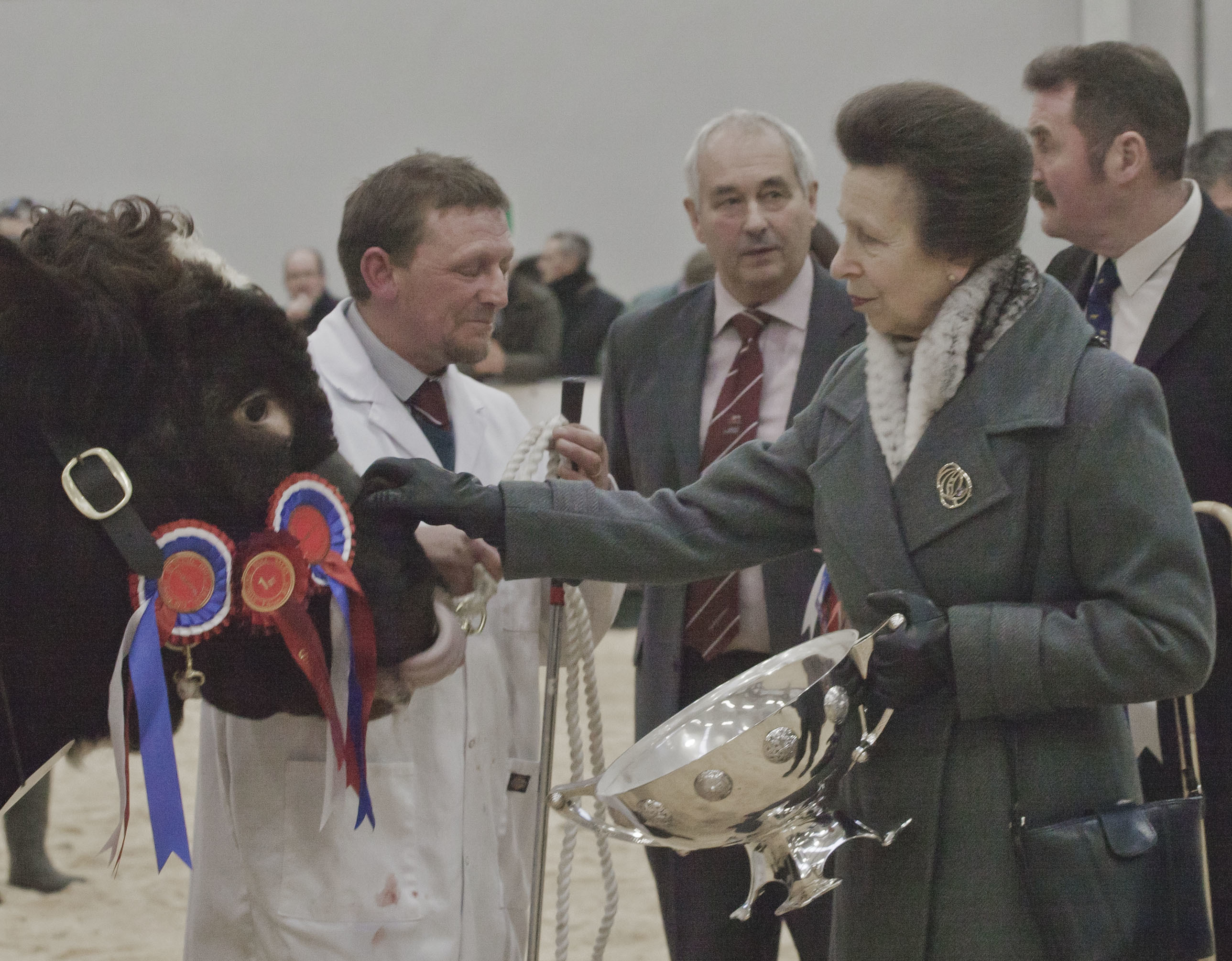 The Shorthorn breed has been enjoying a resurgence of popularity recently on the back of a demand for a more economical suckler cow with the bonus of a premium for finished steers through the Morrison's supermarket scheme.
At the Stirling sales last year they enjoyed a record average but this year, although the average was down, they sold five more bulls. Overall 56 bulls averaged £5,066 representing a 63% clearance compared to 51 sold last year for £5,457.
Breed secretary for the society, Frank Milnes, said he was encouraged by the number of new commercial buyers bidding at the sale. He said: "Beef producers are confident in buying Shorthorn bulls to produce good suckler cows but also knowing they can achieve 30p a kg premium for the steers."
Delighted with their best price yet for a Shorthorn and topping the sale at 13,000gn were Iain and Sheena Graham, Balgay, Inchture. Balgay Gorgorath was brought out by farm manager Mike Riddle and his wife, Jackie, and bought by Campbell Graham, who runs 650 cows at Aucheneck Estate, Drymen, 350 of which are Shorthorn.
Balgay Gorgorath was sired by the 13,000gn Chapelton Braveheart and out of Chapelton Veronica.
John Scott, Fearn, Tain, received the next highest bid of 10,000gn for Fearn Godfather, one of the first bulls to be sold by the 10,000gn Dakota of Upsall. Mr Scott has been breeding Shorthorns for around 20 years and has 65 pedigree cows. He was being followed yesterday by a TV crew producing a documentary series on farmers to be shown on BBC2 in September.
This bull was bought by Douglas McMillan for his Coldrochie pedigree herd of 55 cows based at Moneydie Roger, Luncarty.
Earlier in the sale Campbell Graham paid 9,000gn for Meonhill Granville by Chapelton Covenanter from LEP Farms, Little Westend, Chidden, Hampshire.
Another Hampshire breeder, Frank Moffat, Drayton, also sold at 9,000gn to fellow breeders David and Rosemary Dickie, Knockenjig, Sanquhar. Meonside Gangster by Glenisla Zetor was part of the winning group at the national show last summer.
Nine lots further on it was the turn of the Dickies to receive 9,000gn from D. Hodgson, Swinhoe North, Chathill, Northumberland, for Knockenjig Glenturret by Meonhill Charlie Chaplin, whose first seven sons to be sold at auction have averaged more than £6,000.
Orkney farmer Michael Cusiter was delighted to receive 8,000gn on his first visit to Stirling with Shorthorns. Lagas Gigolo by the privately bought Rowanberry Donatello was bought by commercial farmer Selby Robson, Yatesfield, Otterburn, Northumberland, for his herd of 100 Angus cross Shorthorn sucklers.
Another from Balgay, called Gorbadoc, also by Chapelton Braveheart, made 8,000gn to Glenkiln Farms, Crocketford, Dumfries.