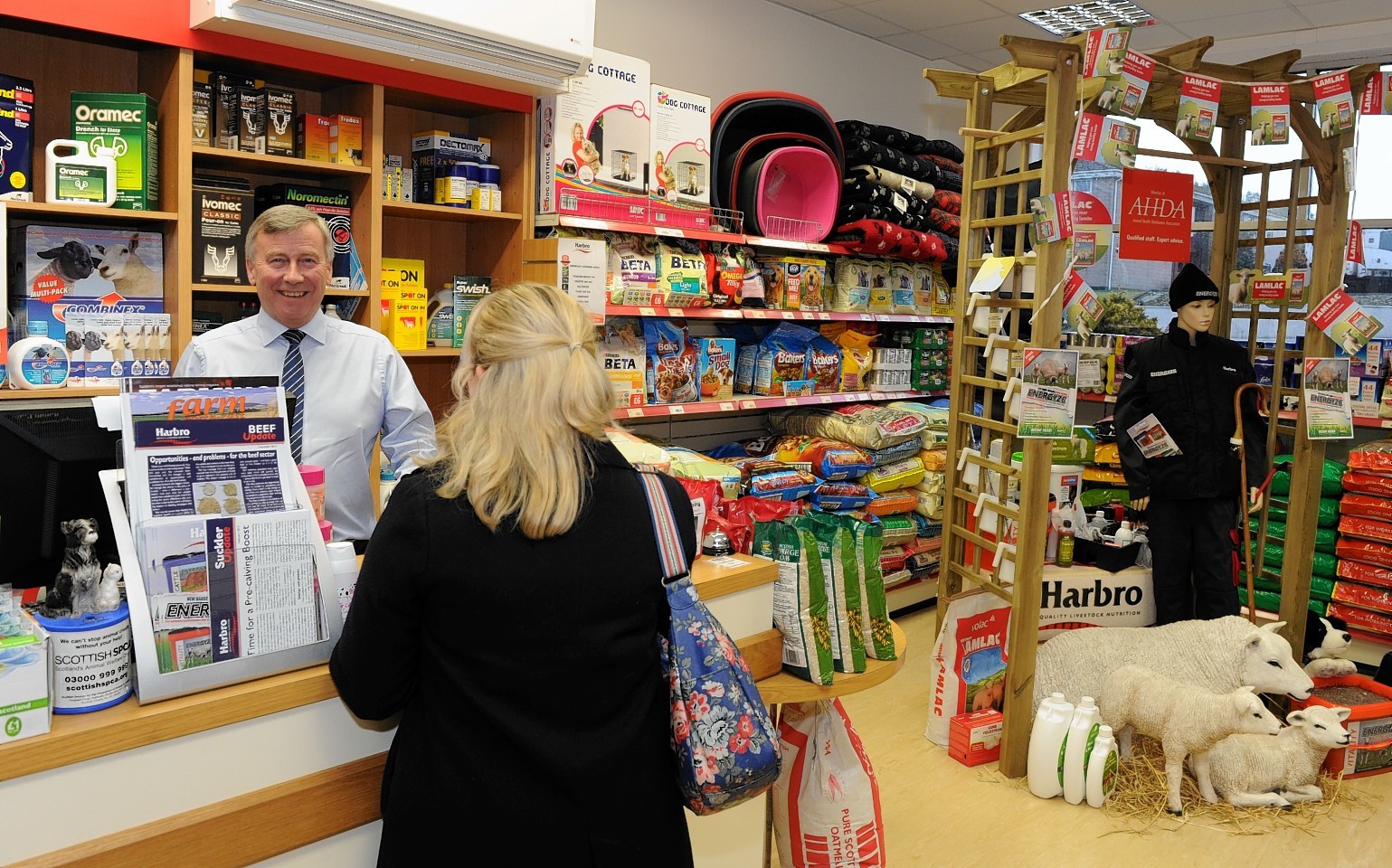 Scotland's largest animal feed manufacturer has hailed a successful year despite challenging trading conditions resulting in a £2.5million drop in turnover.
Turriff-headquartered Harbro Group, which produces 230,000 tonnes of animal feed in Scotland every year, posted turnover of £102.153million for the year ended June 30, 2014.
This was against a 22% drop in pre-tax profits to £3.121million, from £4million previously.
The business, which also includes Feedmix and Strathclyde Nutrition, hailed a boost in exports with sales to Europe and the USA up 50% to £1.5million.
Managing director Graham Baxter said the international and retail business – the group has 18 retail outlets – had helped offset reduced profitability in the UK feed business.
Mild winter weather in the year had resulted in a drop in turnover, as the cold winter the year before had boosted sales, added Mr Baxter.
During the year, the group completed the acquisition of retail and agricultural supplies business RH Miller Agriculture, which added three retail outlets to the group's portfolio in the Borders.
The group also added £1.5million to its turnover with the purchase of the assets of JRK Campbell, resulting in another retail site being added to the business.
Group finance director, Ross Baxter – Mr Baxter's son – said the group had restructured its term loan facilities during the year to allow access to more working capital.
Capital expenditure in the year reached £2.8million, of which £1.5million was spent on a wind turbine at the Birkhill mill in Lanarkshire.
On future plans for the group, which employs 361 people, Ross Baxter said: "Our strategy is to increase market share both in the UK and internationally, whilst not losing focus on our operational processes.
"It is essential that we continue to ensure that the company is operating in an efficient and effective manner."
The father and son duo said the group was on track for growth in the current financial year, though it remained concerned about the crisis in the dairy sector.
Graham Baxter said: "Despite a mild start to the winter and the challenges facing the industry, the Group is performing in line with business plan expectations.
"We are particularly encouraged by the resilience of our customers and the progressive approach the industry takes in difficult times."
Last week, another Scots animal feed firm – Davidsons Animal Feeds – hailed a successful year despite posting a 19% drop in turnover.
The Shotts-based firm, which delivers ruminant feed across Scotland, recorded turnover of £28.908million in the year ending July 31, 2014, compared with £35.715million the year before.
Pre-tax profits were £239,294, compared with £430,467 the year before.