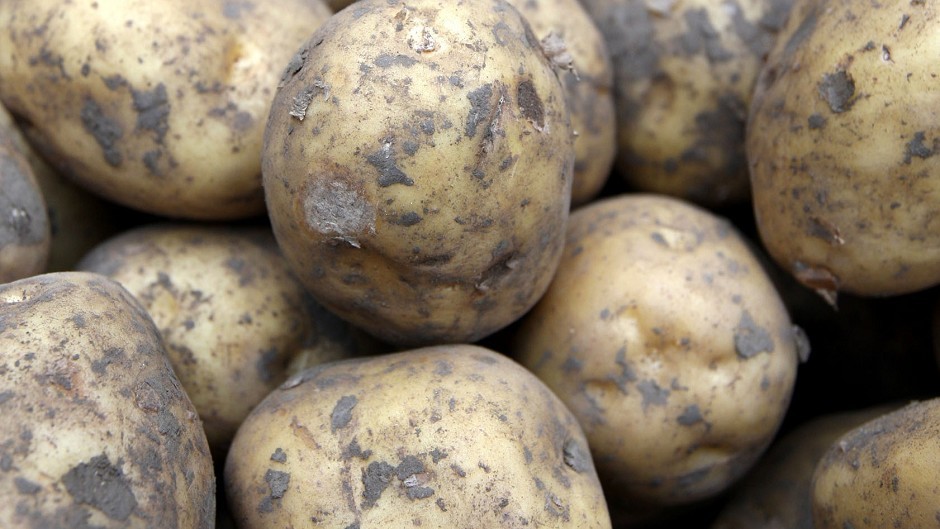 A special event is being held later this month to try and find a way to ease the current crisis in the tattie sector.
Everyone involved in the sector, from growers to merchants, is urged to attend the crisis meeting at Ingliston, Edinburgh, on Monday, March 16.
Organised by the Potato Council and NFU Scotland, the meeting aims to bring together everyone involved in growing and selling potatoes so that an action plan can be made to help the struggling sector.
The meeting comes at a time of falling consumption and a flood of produce on the market – reports have emerged of some growers receiving as little as £20-25 a tonne for last year's crop.
Growers have already been urged to cut back production and only grow what their contract requires, in a bid to prevent another tattie market glut.
Last month, Potato Council chairwoman Fiona Fell urged growers to cut back production by around 10%.
She also urged farmers to alert the union if they had experienced problems with contracts not being honoured.
Now, the industry in Scotland is holding a formal meeting to discuss the crisis.
NFU Scotland's communications director, Bob Carruth, said: "These are worrying times for Scotland's potato growers. While exports of Scottish seed remain strong, high yields last autumn at a time of falling consumption has placed huge pressures on those selling into the retail sector.
"In responding to the recent consultation from the Potato Council on its business plan, our growers wanted to tackle consumption issues positively through promotion of the clear health benefits of potatoes against other carbohydrate sources. We also want closer scrutiny of the supply chain given that rock-bottom farmgate prices have not been reflected in the price retailers continue to charge consumers."
Potato Council director Rob Clayton said it was vital for the levy body to determine a "balance plan of expenditure" going forward.
"That means addressing the needs of those who see production efficiency as a priority and supporting market growth where we can," added Mr Clayton.
"A frank and open debate will help us point our resources at where we can have most impact for all our levy payers and establish where we can amplify support under our One Voice campaign."
The meeting will take place from 1-5pm at the Royal Highland Centre on March 16.
Those interested in attending must register online at http://secure.jotform.com/form/1151017253