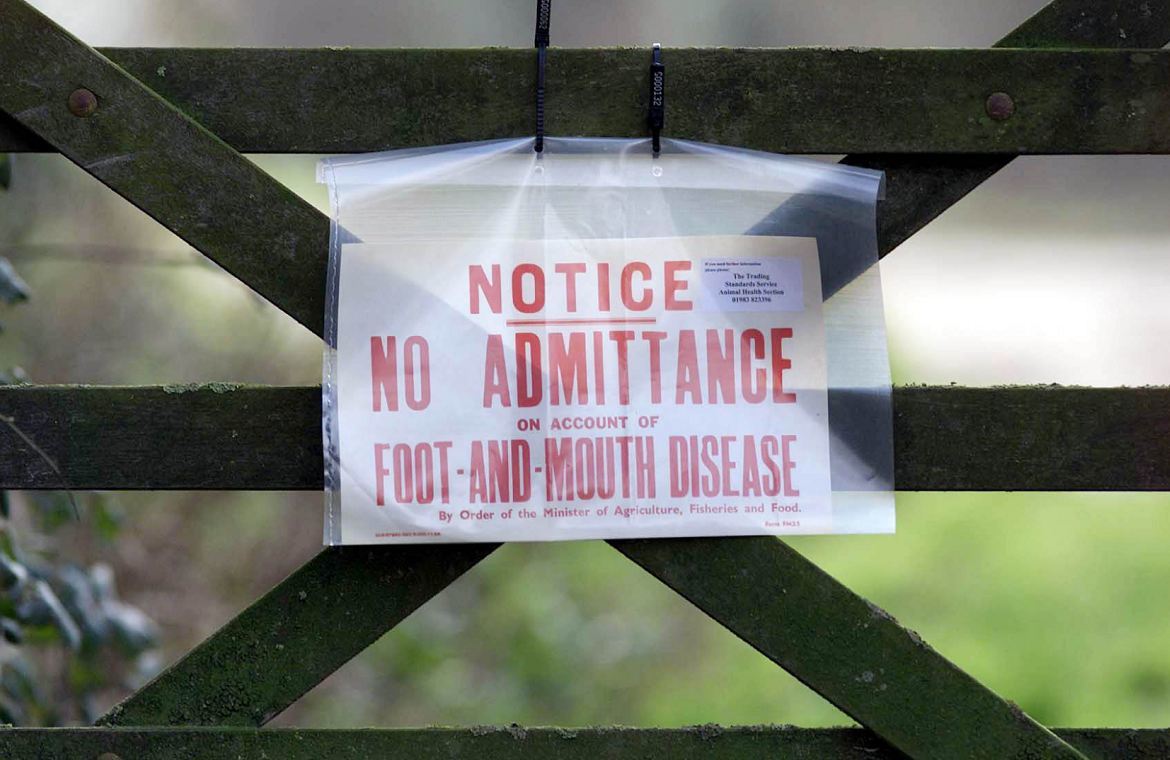 The UK needs better measures to protect farms from infectious diseases like foot and mouth, according to one of Westminster's top scientists.
Professor Ian Lamont Boyd – Chief Scientific Adviser to Defra – said yesterday that more time and effort needs to be devoted to interventions which can control disease.
Infectious disease is bad news for everybody – fast-moving illnesses like foot and mouth disease leave little time for politics to take a grip.
But slow-moving diseases such as ash dieback or bovine tuberculosis are a different matter.
The 2014 Science For Life lecture – delivered by Prof Boyd – will examine the social and economic implications of these infections, and who should carry the costs.
"There is a need for better methods to deal with this problem," Prof Boyd said.
"I will illustrate this with the case of bovine tuberculosis management in the UK. This is a disease that is currently uncontrolled and is having an increasing economic and social impact.
"Interventions to control the disease are limited but we need to proceed toward a solution that maximises their benefits even in the face of criticism based upon partial understanding of the objective.
"This is particularly apparent with the social focus upon badgers as the cause/solution, and the tendency even among experts to settle on single-factor causation, when the real epidemiological picture is much more complex."
The Science for Life Lecture is a prestigious annual lecture organised in rotation by the James Hutton Institute, the Rowett Institute of Nutrition and Health, University of Aberdeen, the Moredun Institute, and Scotland's Rural College, the Main Research Providers who undertake research sponsored by the Scottish Government.
It provides an opportunity for a multi-disciplinary gathering of researchers to engage with an area of topical science which may be outside their area of expertise.
Professor Iain Gordon, chief executive of the James Hutton Institute, added: "We are very pleased to host this year's lecture.
"Professor Boyd is a world renowned scientist whose day job is to work at the interface between science and policy.
"His lecture will provide insights to help effectively deliver the Scottish Institutes' science in support of the rural sector, ranging from ways to enhance food production, to issues of water and energy security and environmental sustainability."
The lecture will take place at the Royal Society of Edinburgh, on May 30.