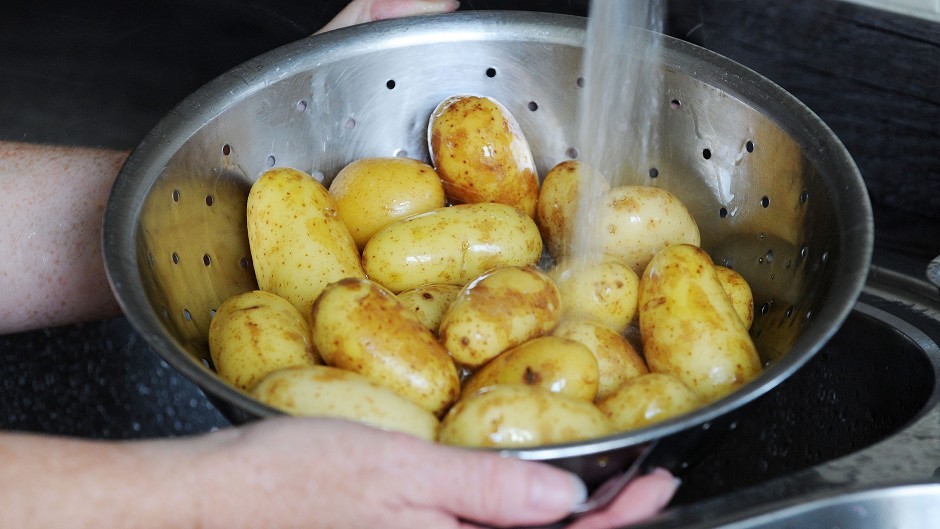 Tattie growers have been urged to choose the slogan for a new nationwide campaign aimed at boosting the consumption of fresh potatoes.
The sector's levy body, the Potato Council, has devised five potential slogans to front promotional material for the industry to use.
Farmers are being urged to vote for their favourite slogan via an online poll at www.potato.org.uk/promotion/one-voice/vote.
The most popular slogan will then be used on car stickers, posters and farm banners, as part of the levy body's One Voice campaign.
The One Voice campaign was launched in November 2013 and aims to encourage industry to work together to spread positive messages about potatoes to consumers, politicians and children.
The slogans put forward are: Potatoes . . . just cook – nature's done the hard work, no need to peel and rinse, just cook; Potatoes . . . nature's done the hard work! Just cook – no need to peel or rinse; Potatoes: not just tasty . . . naturally salt free, fat free and low in sugar too; An average baked potato has more potassium than three bananas; and Potatoes: fat free, saturated fat free, salt free, low in sugar, a source of fibre and potassium.
"Industry input into the look and feel of the material we produce is just as important as sharing it, which is why we are asking for feedback on what our key message should be," said Potato Council head of marketing and corporate affairs Nick White.
"After all, by playing an active role in deciding its focus, we hope industry will feel more involved and committed to supporting the One Voice campaign. So please, have your say – make sure you vote for your favourite concept today."
Meanwhile, Potato Council parent body – the Agriculture and Horticulture Development Board (AHDB) – this week confirmed the levy rates for the 2015/16 year.
Dairy farmers and cereals and oilseed growers will see their rates frozen, while potato growers will see rates increase by 1.9% following a six-week consultation with industry on the matter.
Projected income for the Potato Council for the year ahead is £5.935million, with DairyCo expected to bring in £6.99million and HGCA £11.953million.