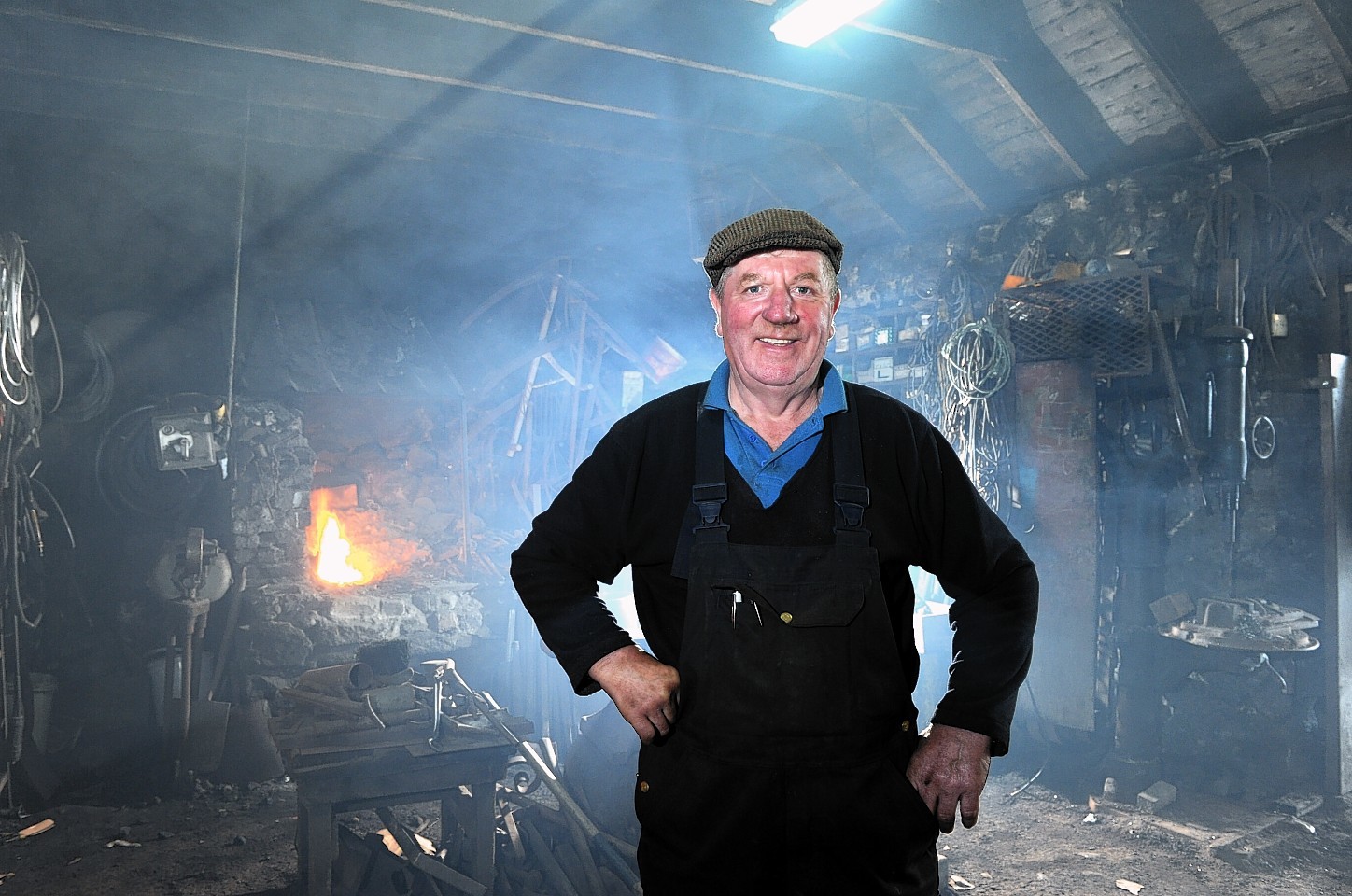 For Davie Forsyth, being a blacksmith is a way of life.
"It's nae a job, it's a way of life," he says.
Stepping into his workshop is like stepping back in time with various bits of metal, in weird and wonderful shapes, hanging up on the soot-stained walls near the now rarely-used fire.
The third-generation blacksmith has been working at the family business – W.A Forsyth and Son near Fraserburgh – since 1965 and isn't set to retire any time soon.
Davie's great grandfather, George Forsyth, moved to the small north-east croft in 1916 and started the business.
His original anvil still has pride of place in the workshop, although the days of traditional work with a fire are gone and the bulk of Davie's work is done using a welder.
After arriving at the smallholding nearly 100 years ago, Davie's grandfather set up shop and was forced to build another house on site when his family of six children grew to 10.
The original house still stands, but in the form of the workshop with various extensions, and Davie's daughter, Fiona, now works in the house his father was born and brought up in.
Before Davie took on the business, his father William and uncle Andy were the main faces you'd find when visiting the workshop.
His uncle Andy was the last blacksmith to shoe a horse and worked at the firm for 64 years, and up until three weeks before he died.
Now Davie works with two employees – John Milton and Joe Cameron – with the bulk of work carried out using welders rather than the traditional smiddy fire and anvil.
"In 1974 I started in company with my dad but I was working here long before that," says Davie.
"When I started my trade there was the fire and there was only one welder in the shop. We had to make harrow tynes and everything on the fire at that time."
One of the draws to his job is the variety, says Davie.
"Farmers come in with everything from cultivators and seeders to tractors and general agricultural equipment," he explains. "I made a new bogie last week and we're currently making a mobile shelter for sheep."
He also does a lot of work building gates, cattle grids, and railings, and in previous years he used to make farm buildings.
When asked about his most memorable moment as a blacksmith in the past 50 years, Davie tells of the time he had to fix the metal wheels of a horse-drawn carriage being used to transport the then Russian president.
During a visit to Aberdeenshire, Mikhail Gorbachev had requested to be transported in a horse-drawn carriage but the wheels became loose.
"The wheels became loose so they brought them here and we tightened them," says Davie, who says they had to use an old-fashioned tool known as a ringing bain.
Another memorable job, carried out by Davie's late uncle Andy, involved a church door knob which had seized in the centre.
"He (Andy) heated it up and when he hit it, it exploded like a bomb," says Davie.
"Now every time we do anything like that, we bore a little hole in it to let the pressure out."
Despite exploding "like a bomb", Davie says the only victim was the window in the workshop which shattered during the commotion. On the worst part of his job, Davie not unsurprisingly says that he isn't a fan of going to fix broken bearings in slurry and muck pits.
"I work quite a lot with muck. I did all Grampian Chickens' maintenance for 30 years before they closed," he says.
On changes to the job, Davie says machinery is now far more advanced than it was when he first started but the physical side of his job is now much easier.
"It's not as hard as it used to be," says Davie, whose fingers are slightly misshapen from numerous times being hit by the hammer at the anvil by accident.
"We can use a forklift to do the lifting nowadays. We do some of the new stuff but it's the older stuff that breaks down."
To celebrate 50 years working as a blacksmith, Davie's daughter Fiona is organising a special dinner dance next month where customers, past and present, will honour Davie for his long-service. The event takes place at the Ban-Car Hotel, Lonmay, on Saturday, May 30. Fiona says: "I'm going to try and get a hold of the oldest living customers and they are going to do the presentation." Customers wishing to contribute towards the presentation can make donations to Tina Gibbons at the hotel or contact Fiona at fiona.forsyth@gray-adams.com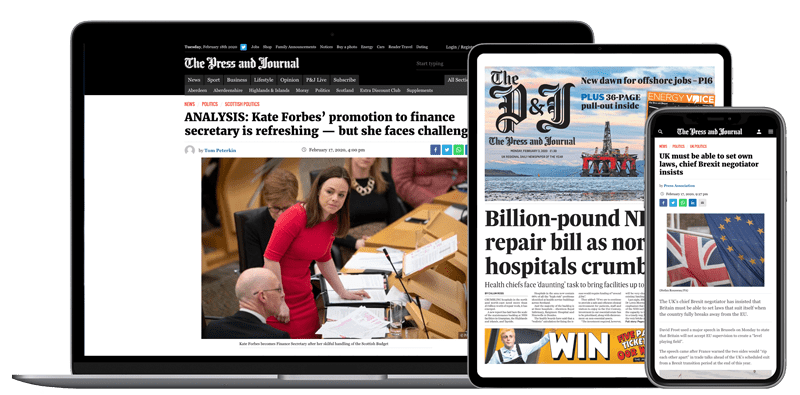 Help support quality local journalism … become a digital subscriber to The Press and Journal
For as little as £5.99 a month you can access all of our content, including Premium articles.
Subscribe