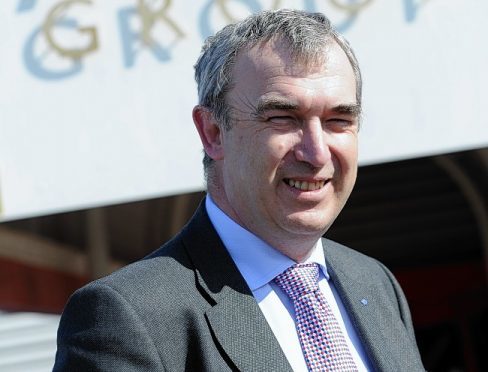 The outgoing chief executive of north-east farmers' co-operative ANM Group has been appointed as its new chairman.
Pat Machray stood down from the management role at the group's annual meeting on Tuesday night after three years in the post.
He was then elected to chair the co-op's board, replacing John McIntosh who served in the role for 11 years.
Mr McIntosh said: "After 24 years' service on the board, I am proud to be handing the reins over to Pat. We are delighted that Pat has agreed to take over as chairman of the group with his wealth of knowledge and experience. During his three years as chief executive he has turned the business around and returned it to profitability and really delivered to our members."
The group will not appoint a new chief executive and instead management will be dealt with by an executive team.
The team comprises executive directors John Gregor and Grant Rogerson, alongside executive support manager Avril McLeod and group accountant Alison Green.
Mr Machray also previously served as vice-chairman of the board; he has been replaced by Peter Watson who runs a mixed cattle and arable enterprise across 1,400 acres at Darnford.
Earlier this month, the Inverurie-based group announced plans to issue its first discretionary members' trading bonus in 30 years, worth £68,000 or £3 for every £100 of commission paid to the group.
This was a result of a boost in profits and turnover in the year to December 31, 2014, despite a drop in throughput.
In the year, the number of cattle handled by the group was down 4,531 to 83,205, although the number of sheep handled was up more than 9,000 to 286,140.
Turnover, which represents commission earned by the group, was up slightly to £8.503million, while overall profit, after exceptional items and before tax, was up 88% in the year to £1.358million, from £722,000 previously.