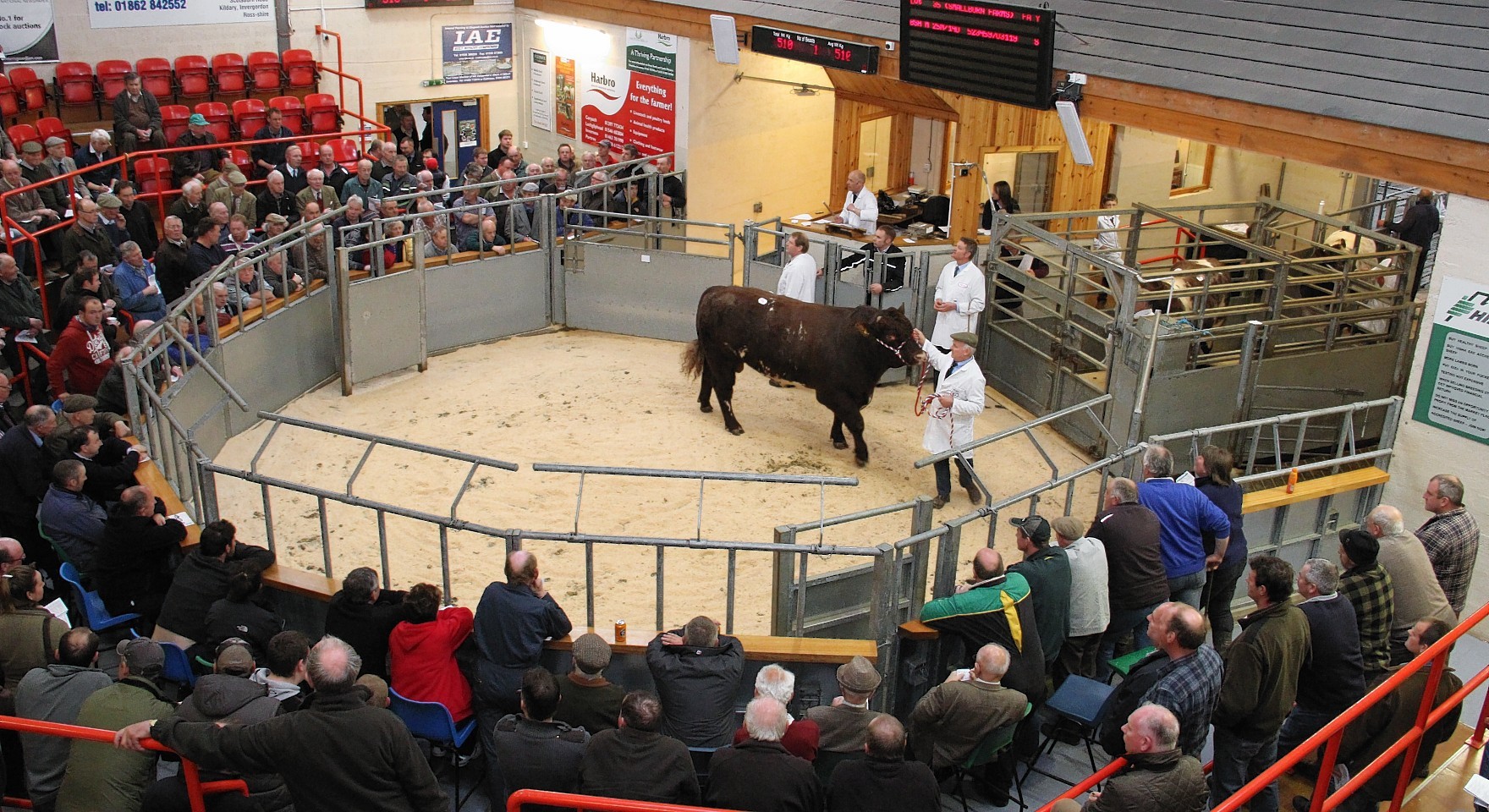 Commercial and pedigree beef producers from across the north will gather next week for Dingwall and Highland Marts' annual show and sale of pedigree bulls.
More than 50 registered pedigree lots have been entered for the sale, which will feature a pre-sale show judged by Liam Muir of Upper Onston, Orkney.
The breeds on offer are Limousin, Charolais, Simmental, Saler, British Blonde, Gasconne, Beef Shorthorn, Aberdeen-Angus and Hereford.
There will also be 14 unregistered bulls as well as a range of breeding cattle on offer at the sale, which takes place on Wednesday April 22 at Dingwall Mart.
Among the breeding stock on offer are a number of disperals including the first lot of beasts being offered for sale from Alice and Brian Munro's Wellhouse herd of pedigree Simmentals.
The dispersal includes 30 cows, including 16 first and second calvers with spring-born calves at foot, five cows set to calve this month or next, and a number of bulls.
Other dispersals include cattle from the Culdoich herd in Culloden, cattle from the Mackinnons in Laxdale, near Stornoway on the Isle of Lewis, and the Achaguie dispersal.
Dingwall and Highland Marts general manager Ian Tolmie said:
"We are encouraged that some of the well-known breeders are taking bulls to our sale," said Mr Tolmie.
The first part of the Wellhouse herd dispersal was likely to attract great interest as the herd was one of the most well known Simmental herds in the north, added Mr Tolmie.
The show starts at 9am followed by the sale at 11am.