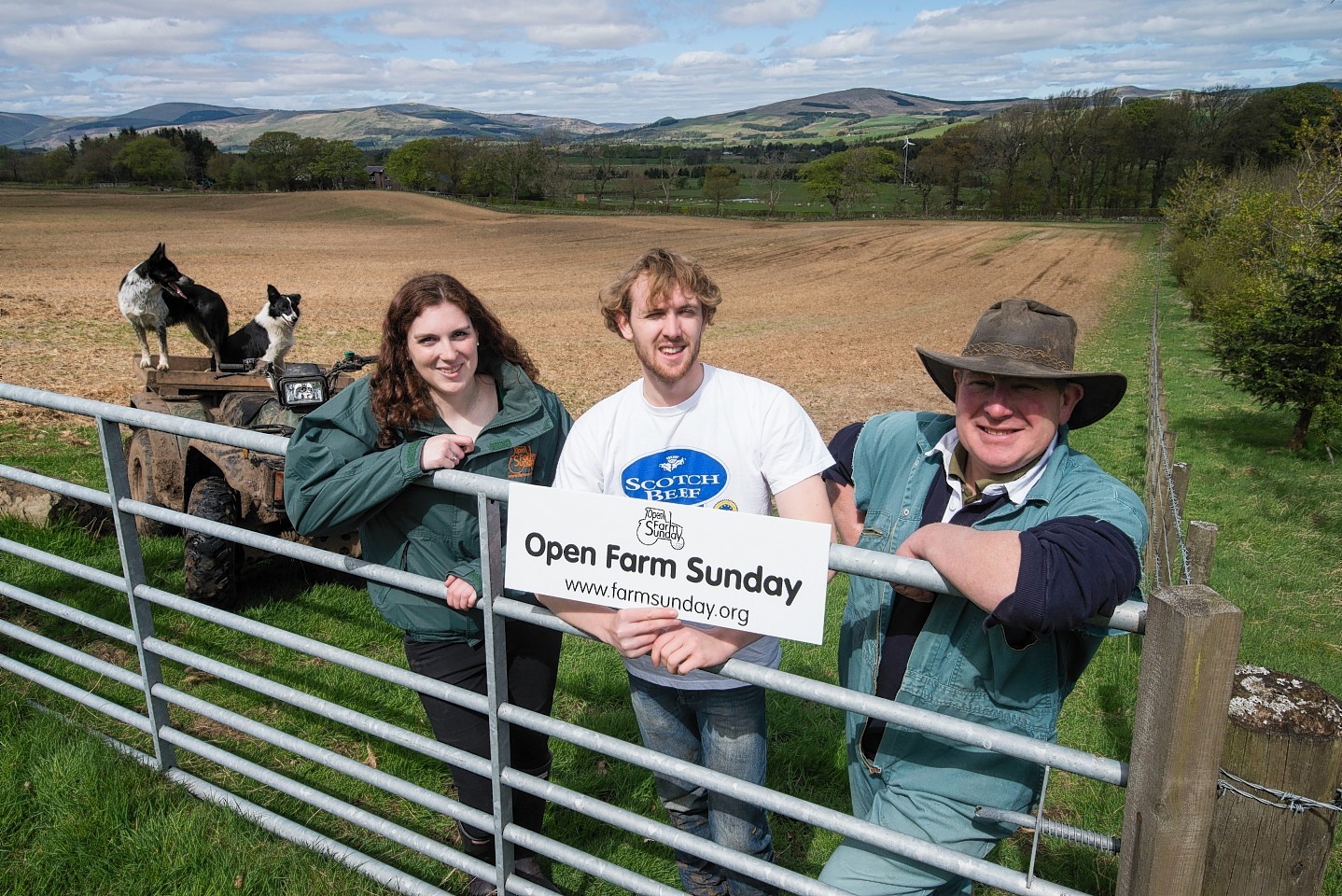 Around 30 Scottish farming families will swing open their farm gates next month to teach members of the public more about where their food comes from.
One such family is the Dawes family of Hilton of Aldie, near Kinross, who are set to welcome up to 1,000 visitors to their farm as part of Open Farm Sunday on June 7.
The annual event, which is celebrating its 10th anniversary this year, aims to showcase agriculture in Britain and teach members of the public about where their food comes from.
The Dawes family moved to Scotland in 2013 from Oxfordshire where they ran a busy farm shop and butchery business which participated in Open Farm Sunday every year.
The family is run by Colin and wife Di, along with their children Rebecca.
Colin said: "Opening up your farm may seem like a daunting experience but this is a working farm and the visitors really love to meet our livestock and find out how we farm.
"On the day we do a hog roast and BBQ, which is very popular, and whilst I'm carving I always chat and answer as many questions as possible. People are interested in where their food comes from and I've never received any awkward or difficult questions."
Red meat levy body Quality Meat Scotland will also be on hand at the event to show visitors how to make burgers from Scotch Beef and Scotch Lamb.
Rebecca, who works as communications and rural affairs manager with the Scottish Association of Young Farmers' Clubs (SAYFC), is also the Open Farm Sunday co-ordinator in Scotland.
She said: "Involving other farmers is a great way to make the day a success. We are fortunate that a neighbour is willing to put on a sheepdog display for us with his working collies. Our shearing contractor will also come along and shear the hogs and Kinross Young Farmers are bringing a display of tractors and will oversee the car park.
"We couldn't do everything ourselves and we find local groups are very keen to be involved. The Royal Highland Education Trust (RHET) will return this year and we have organised new wool spinning and weaving activities for children inside."
Open Farm Sunday is still on the hunt for farmers to get involved, by either signing up to host an open day or farm walk, or offering to help neighbouring farmers.
To get involved, register online at www.farmsunday.org.
Ms Dawes said host farmers can request free materials to help promote the day such as posters, leaflets, postcards and road banners.
There are also free materials to use on the day plus a template for press releases and risk assessments.
For more information Ms Dawes can be contacted on 0131 333 2445 or 07792 467730 or by emailing rebecca@sayfc.org.