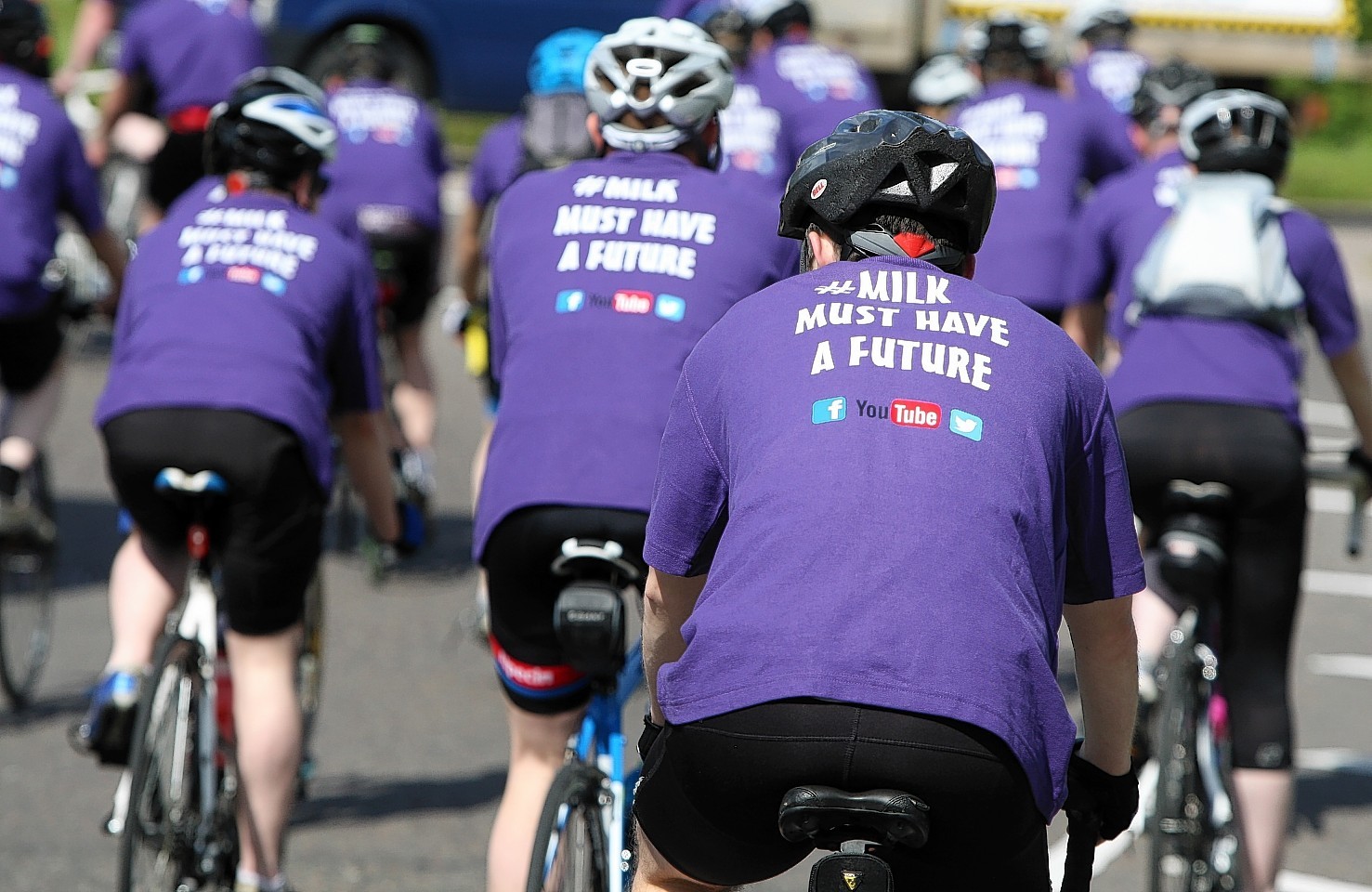 A group of young farmers has raised more than £14,000 for various charities in a sponsored cycle.
The Scottish Association of Young Farmers Clubs (SAYFC) charity cycle challenge, also known as 'Get on your bike', saw 48 young farmers cycle 200 miles from Inverness to Ingliston, near Edinburgh, at the weekend.
Farmers participating in the four-day challenge were able to cycle either some or all of the journey.
Each cyclist was raising money for a local hospice of their choice.
The group set off from Inverness on Thursday last week sporting Milk Must Have a Future t-shirts, in support of struggling dairy farmers.
SAYFC national chairman, Scott Wilson, said: "What an achievement – 200 miles in four days.
"I am extremely proud of each and every member who took part to raise money and awareness for their local hospice. We faced quite a challenge from Inverness to Ingliston cycling up steep hills, uneven ground and facing the odd bit of bad weather however the group remained positive throughout and were dedicated to crossing the finish line as a team."
The group has raised more than £14,000 collectively, however the final figure is likely to be bigger as the young farmers' Just Giving donation pages will remain open until the end of the month.