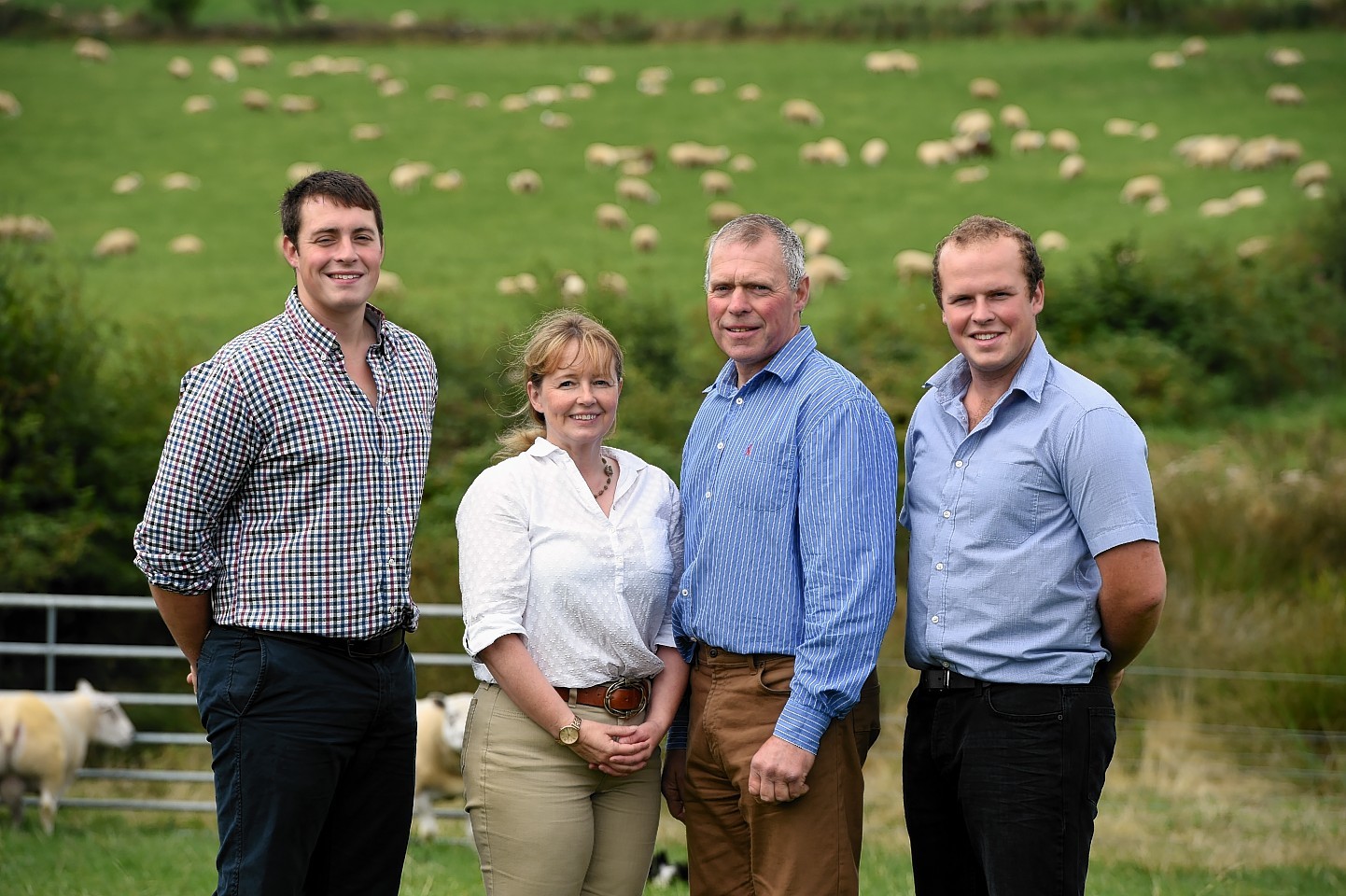 North-east sheep breeding family – the Ingrams of Logie Durno – have been crowned the winners of this year's Royal Northern Agricultural Society good farming practice award.
The award, which is sponsored by Aberdeenshire Council, was focused on finding the best "traditional farmer" in the area this year.
Judge Peter Chapman sen, who farms at Redbog Farm, near Strichen, praised the quality of the nine farms he was tasked with judging but said the Ingrams were the clear winners.
The family – William and Carole and their three children Gregor, Bruce and Amy – run 1,800 ewes from eight different breeds at Logie Durno farm, near Inverurie.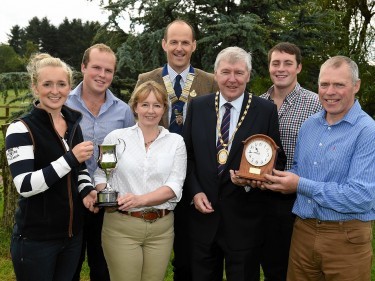 Mr Chapman praised the family's on-farm tup sale, which this year celebrated its 10th anniversary with 224 rams put under the hammer, and their focus on grassland management.
All stock, with the exception of elite stock destined for pedigree sales, are fed naturally without concentrates.
Speaking during the awards presentation at Logie Durno, Mr Chapman said: "The Ingrams are game-changers in the sheep industry. They are bringing sheep genetics into the 21st century and their stockmanship and grassland management are second to none."
The Ingrams are no strangers to success and this year took the sheep interbreed title at the Black Isle and Turriff Shows with the same sheep that stood interbreed champion at the Royal Welsh in 2013.
They also took the champion and reserve rosettes in the Charolais section, as well as the interbreed pairs and stockmanship award at this year's Royal Welsh.
In 2012 they were also the first farming family to take the interbreed singles, pairs and groups of three rosettes at the Royal Welsh and after taking the interbreed singles award the year after they became the first family to win the award for two year's in a row.
Standing runner-up in the good farming practice award was the Allan family – Dougie and sons David and Stuart – from Melrose Farms near Gamrie, Banff.
The 1,400-acre enterprise is 100% arable, with the bulk of the land used to grow spring barley to supply the maltsters.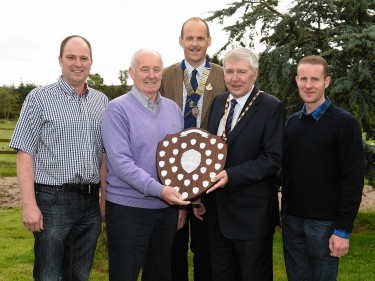 Mr Chapman was in praise of the family as a "very impressive management team" and said their ability to see opportunities and grasp them really stood out.
Accepting the runner-up trophy, the family paid tribute to Dougie's parents Reggie and Frances, who along with their two sons Dougie and Gordon, built up the business from 150 acres to its current acreage.
"They set an example for the two generations on which to build," said Dougie.