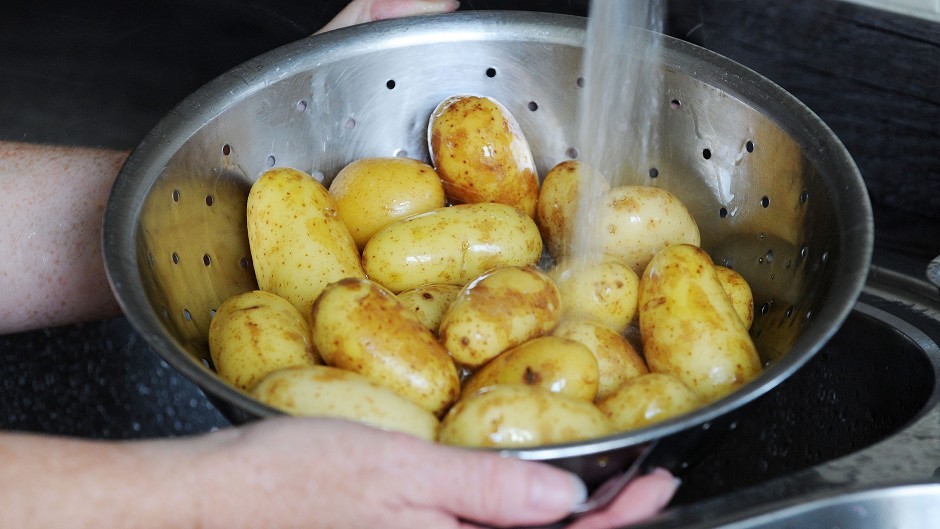 Free-buy potato prices are likely to remain strong as the season progresses, claims Produce Investments.
The firm, which is the parent company of tattie giant Greenvale, says the supply of crop is likely to be more aligned to demand this season.
The comments came as the company released its final accounts for the year ended June 27, 2015.
Chief executive Angus Armstrong said the group had delivered a "robust performance" in the year despite "highly challenging market conditions" resulting in a drop in both turnover and profits.
Turnover at the group, which has a pack house in Duns and a seed office in Burrelton, Perthshire, was down 7% to £178.443million, from £191.832million the year before.
This was against a 15% drop in pre-tax profits to £7.263million, from £8.585million previously.
Mr Armstrong said the bumper UK crop of 5.74million tonnes in 2014 coupled with decline in fresh produce volumes through major retailers had resulted in supply being much greater than demand.
"2014 was an exceptionally good growing season producing a large crop of potatoes, which, when combined with a roll forward of 2013 production and falling demand resulted in one of the weakest potato markets witnessed for many years. The pressure this placed on the whole supply chain was significant and returns to growers in most cases fell way short of sustainable levels," said Mr Armstrong.
"The good news however, is that the crop has been moved and the sector now looks to have a more balanced supply and demand status and therefore improved pricing."
He said the closure of the group's pack house in Tern Hill, Shropshire, and a number of investments at the remaining pack houses had improved operational efficiencies.
However a metal contamination issue at the Swancote Foods division, which resulted in a product recall, had been "extremely disappointing" and the financial impact was expected to range between £300,000 and £1.5million.
Mr Armstrong also revealed that the firm had been awarded a three-year agreement at a fixed margin rate with a core retail customer.
This will result in a reduction in overall volumes from July 2016.
"Consequently, as a result of this reduction in volume, the company is currently reviewing its requirements across its packing facilities, aligning capacity to forecast sales and therefore ensuring that the business remains efficient and cost competitive," said Mr Armstrong.