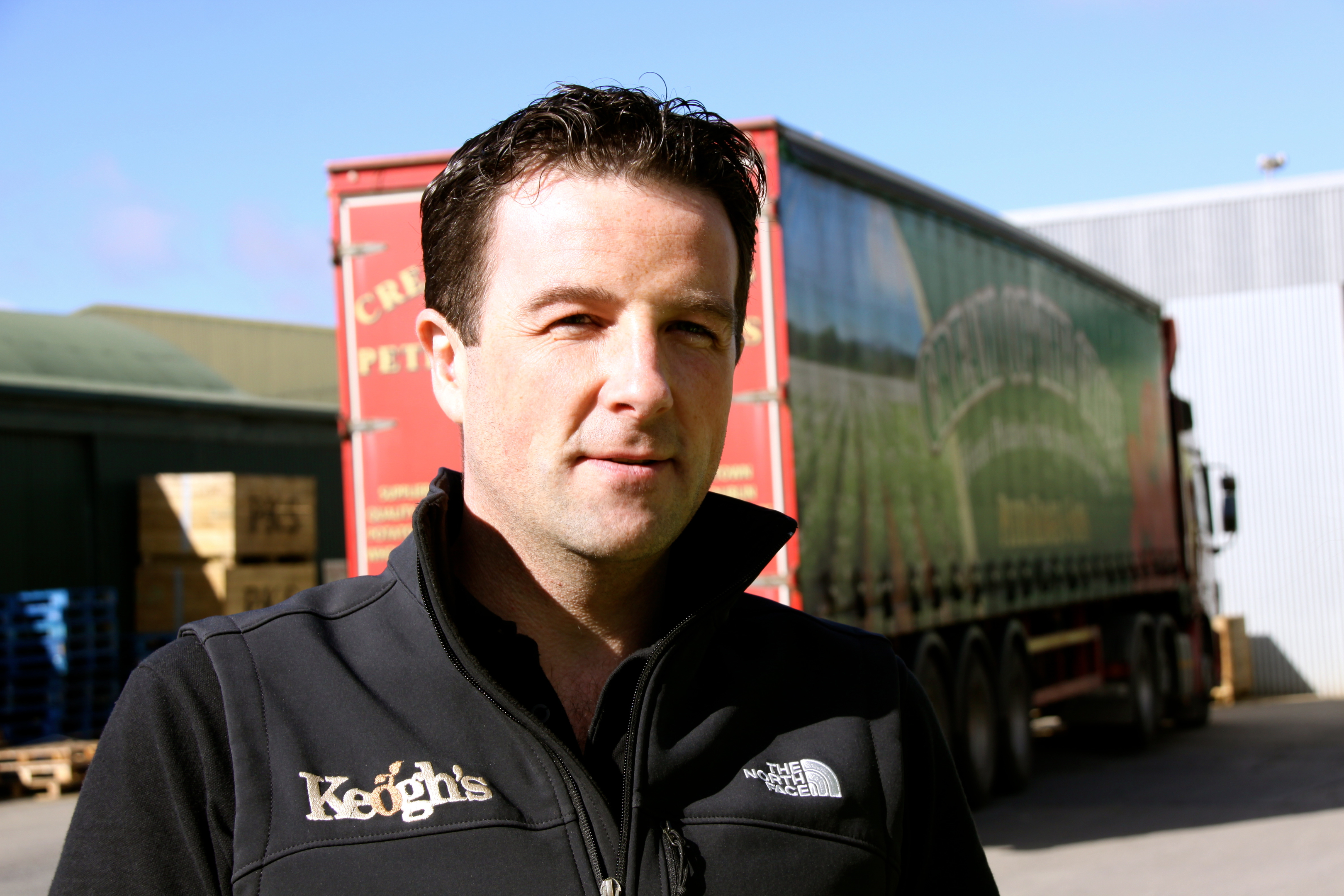 The potato industry is forever trying to find ways to combat the decline in tattie consumption.
For one Irish family this has meant thinking outside the box.
The Keogh family has been farming at Westpalstown in County Dublin for the past 200 years. Brothers Peter and Tony, with their sons Tom, Ross and Derek, have led the business into a multimillion euro turnover company exporting products throughout the world.
"Over the years my family has grown tomatoes, cucumber, broccoli, cabbage, cauliflower, sweetcorn, barley, wheat, onions and potatoes," said Tom.
"But in the last 20 years we have completely specialised in potatoes. We grow about 400 acres and we have a network of 25 growers from Wexford up to County Donegal."
The business is split into two areas – packing and marketing of fresh potatoes and the production and sale of crisps.
"From about 2007/08 we started to market potatoes – this was unheard of before," said Tom. "We launched a brand where we tried to market the family and the product."
This led to the business changing its name from Peter Keogh & Sons to Keogh's in 2010, and all products feature bright and modern packaging with pictures of family members.
Since venturing into the world of tattie marketing, the family has come up with an innovative way of selling fresh spuds in microwaveable bags.
The family holds the patent for special steam valve technology on the bags, which enables the tatties to be cooked in a matter of minutes in the microwave. They have also altered the package sizes of fresh potatoes to make them more convenient for shoppers.
After a few years working with fresh potatoes, the family decided to venture into the world of crisps.
However, this was an accidental move as they had originally wanted to export fresh produce to the US.
Tom said: "As part of our attempt to recover our potato sales, I had this idea to sell potatoes to America."
After much investigation and research the family discovered it would not be able to send "raw" potatoes across the pond, and instead the decision was made to cook them and turn them into crisps.
"I started travelling to countries to try and find out how to make a crisps. I knew we had to be making the uber crisp," said Tom.
"That took about four years and I travelled to New Zealand, across Europe and America. I bought my first fryer from an Amish community in Pennsylvania and I found out how to do it."
Thereafter a business plan was put together, funding was secured from the bank and the business formally launched in November 2011.
At first no one bought the crisps, but after a local supermarket took some on the family secured a listing with a national retailer and Tom says everything "took off".
Now the family is exporting its crisps – which come in flavours such as Roast Beef & Irish Stout and Dubliner Irish Cheese & Onion – to 14 different countries and the enterprise has a turnover of 4.5million euros (£3.33million).
All the potatoes used for the crisps are grown on the family farm.
Tom says the two varieties being used at the moment are Lady Rosetta and Lady Claire – these have been chosen due to their high dry matter (DM) content.
"These potatoes are about 27% DM which is good for me because when you are making crisps you are taking the moisture out of the potato," said Tom. "The higher the dry matter content, the less oil the crisp absorbs during the cooking process."
The potatoes destined for crisping are stored slightly differently – they are kept at a minimum of 8C, while those destined for the fresh market are stored at around 3.5C.
"When you cool carbohydrate in a potato it starts to go back to sugar, and when you cook it, it goes brown," said Tom.
"The boxes with small gaps are for cold storage but for the crisping potatoes we need big gaps because we need air to go through the boxes. And when the potatoes are cold we can't use them. We need to warm them up to about 10 degrees more and then we can handle them in the factory."
At present the crisps factory, which employs around 27 people, is producing 1.5 tonnes of product every day. The range features seven different flavours in 50g, 125g and multi-pack offerings.
The process is rather simple – the tatties are inspected and any marks or imperfections are cut out of them, before they are put in a hopper and cut into slices of between 1.5 and 1.7mm thick.
They are then cooked in 50kg batches for eight minutes in a special sunflower oil at a temperature of around 150C.
The distinctive crunch is achieved by dropping the cooking temperature by about 25 degrees for part of the process, before bringing it back up to 150 degrees. The crisps are then shaken to get rid of any excess oil before going through a quality control process to remove any crisps that have blemishes or are stuck together.
They are then coated in seasoning for the desired flavour and put into bags.
As well as featuring the family's iconic branding, each packet of crisps carries information for the consumer to use the company's innovative "spud nav".
"Each bag has the field where we grew the potatoes, the variety and the person that cooked them, as well as the best before date," said Tom.
He said the spud nav was designed to allow shoppers to go online and find out more information about how the potatoes used to make the crisps were grown.
To date it has proved a huge success and around 400 consumers looked up where their crisps had come from every week last year.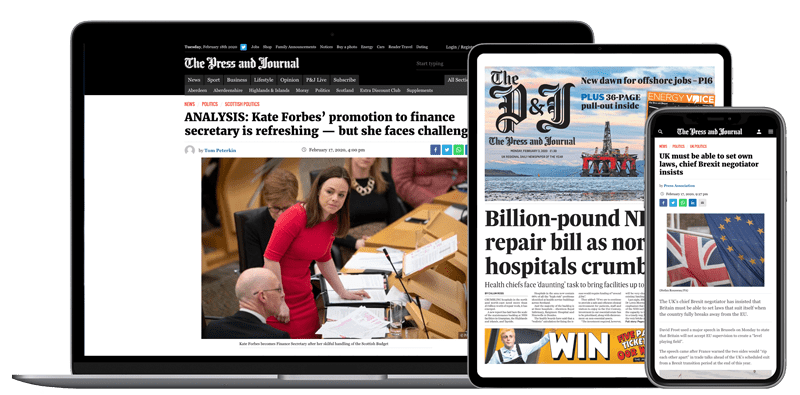 Help support quality local journalism … become a digital subscriber to The Press and Journal
For as little as £5.99 a month you can access all of our content, including Premium articles.
Subscribe