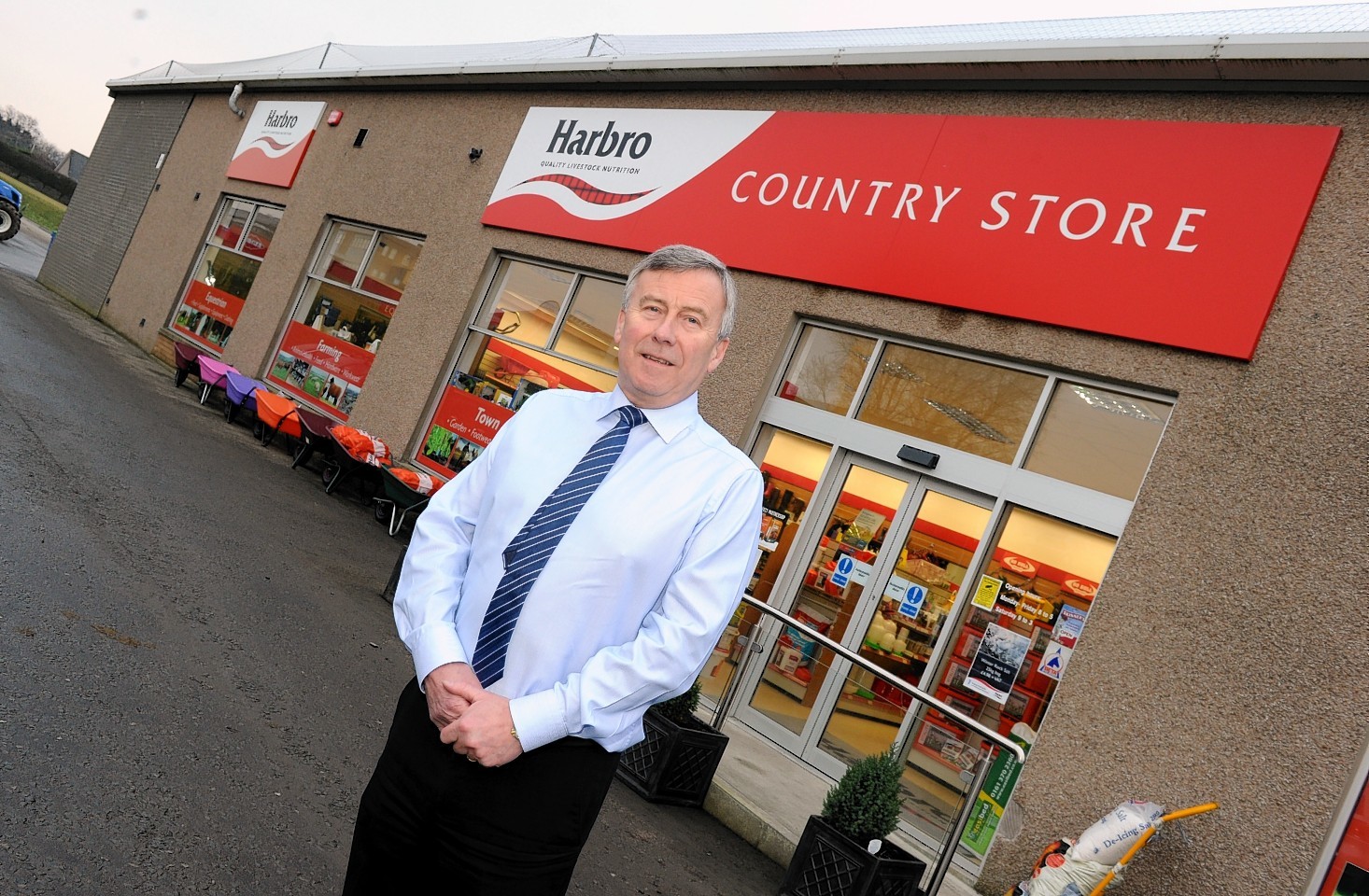 The managing director of a well-known animal feed firm has been crowned the winner of this year's Royal Northern Agricultural Society (RNAS) public award.
The award, which is sponsored by the Press and Journal, recognises a public figure or personality for their services to agriculture.
This year's recipient, Graham Baxter, is the managing director of Turriff-headquartered animal nutrition giant Harbro.
Mr Baxter joined the company not long after its inception in 1977 and has been instrumental in growing it into a £100million turnover business.
The business now has 18 retail shops, three feed mills and one blending plant in Scotland, plus several depots throughout England. It also has a growing international presence selling its grain treatment products into the US, Ireland, New Zealand, France and South Africa.
Mr Baxter got involved with animal nutrition from a young age helping his father when he worked for Silcocks.
Following his father's death, he then completed one year of a two-year business management course at Robert Gordon University, before joining the North Eastern Farmers co-operative in Elgin as a salesman covering the area from Grantown to Buckie, and then BOCM for five years.
"I've been in the industry for 45 years, which I have enjoyed very much. I joined Harbro in November 1977 and worked my way up to managing director," said Mr Baxter, aged 66.
"When we started the annual turnover was under £500,000 and today it's over £1million."
He said the business ethos is, and always has been, to be progressive in terms of developing products and systems that add something to a farm's performance.
"We do a lot of research and development. We don't see ourselves as purely a supplier of animal feed. We want to see that it's making a difference and I'd like to see how we are perceived out there," said Mr Baxter.
And making a difference is certainly how the business and Mr Baxter's input is received.
One citation for the award, reads: "You cannot separate Graham Baxter and Harbro and therefore it seems right to honour Graham Baxter for establishing and continuing to develop a business that is totally farmer-focused, providing a service and products that are essential to a thriving livestock industry and has its roots firmly in the north-east."
All the citations are in praise of Mr Baxter's personality.
One reads: "Graham is someone who can speak to the car park attendant and first minister in the same engaging manner, and is a true measure of the man, always willing to listen and help regardless of the time and other priorities which his busy schedule and responsibilities inevitably throw at him."
Another says: "Graham's personality and ability to relate to customers has led him to not only have huge success as a salesman, but most importantly to him becoming a real friend to many in the farming community."
Despite a recent spell of ill health, Mr Baxter is showing no signs of slowing down and says he will remain at the helm of Harbro for a few more years before someone from the next generation steps up to lead the business.
Two of his sons – Ross and Chris – work at the firm alongside Peter Kenyon's son Stephen, Peter was Mr Baxter's business partner and retired a few years ago.
"We have had such a lot of fun and enjoyment in growing this business and I have made a lot of friends up and down the country," said Mr Baxter.
"There have been a lot of exciting times at Harbro but it's just as exciting currently. There's lot of opportunity to grow our model farther south and increase our market share."
When he isn't working, Mr Baxter enjoys spending time with his wife Kathleen, his three sons and eight grandchildren.