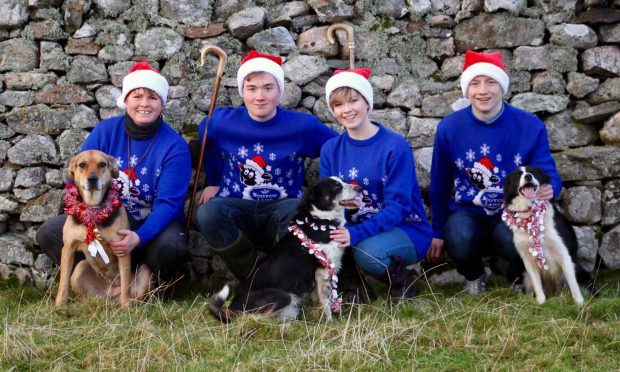 An award-winning Sutherland sheep farmer is backing a festive campaign to promote Scotch Lamb and raise funds for charity.
Joyce Campbell of Armadale Farm, who was recently named Scottish Sheep Farm of the Year, has teamed up with Quality Meat Scotland (QMS) to launch a new Scotch Lamb Christmas jumper.
Ms Campbell runs the 5,600-acre hill farm, which carries around 800 Lairg-type North Country Cheviot ewes, with the help of part-time shepherd Stephen Forbes and her niece and nephew Frances and Mure Grant.
The festive jumper costs £15 and £5 from each sale will be donated to rural charity RSABI, which provides financial assistance to those who have relied on the land in Scotland.
QMS head of communications, Carol McLaren, said: "The jumpers are being sold in aid of an excellent charity which helps hundreds of rural people every year who encounter difficult times.
"We hope Scotch Lambassadors around the country – farmers, butchers and others – will wear them with pride this Christmas and help remind everyone of what a fabulous meal Scotch Lamb is to share with friends and family over the festive period."
RSABI development manager, Paul Tinson, said: "In these increasingly tough times, RSABI is delighted to receive a little extra support in this innovative manner at this time of the year.
"We hope this activity will also help to increase awareness of the support the RSABI can offer and encourage people facing difficulties to contact us to seek the assistance available for them."
The jumpers can be ordered online at www.qmscotland.co.uk/shop.
* Earlier this year RSABI launched a new helpline – 0300 111 4166. It is open every day of the year from 7am to 11pm and is able to handle everything from questions about the benefits system and sources of help on farming issues, to delivering support on personal matters including money troubles and emotional distress.