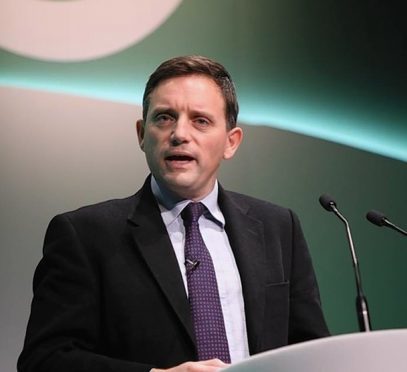 Barfoots of Botley may be one of the UK's largest and most innovative vegetable growers but it has decided that it is perilous to ignore the lessons of the past.
Managing director Julian Marks told this week's Oxford Farming Conference the Hampshire-based business had 30 development projects ongoing across its growing enterprises in the UK, Spain, West Africa and Peru.
These are large-scale with 6,500 acres of exotic vegetables grown in the UK and nearly 2,500 acres of pivot irrigated land in Senegal.
"We follow the sun through the year growing vegetables that consumers want to eat rather than need to eat," said Mr Marks.
These include sweetcorn, asparagus and courgettes, all of which are sold to private label customers.
It is cutting edge farming but Mr Marks said the contributions of farming pioneers such as "Turnip" Townsend, Arthur Hosier and AG Street should not be ignored.
They had prospered by paying attention to crop rotation and soil management. They all added value to their produce and used the best technologies available. They controlled overheads rigorously and moved as close as they could to their customers.
Mr Marks gave the conference three examples of projects that stuck to these principles.
The first was the adoption of controlled traffic farming to reduce compaction.
"It's not that easy but we have reduced compaction, reduced diesel use by 15% and increased worm counts by 300%. It needs investment and it can be difficult on rotational ground rented from farmers where other crops are being grown. It can be done though and we are seeing the benefits," he said.
Barfoots was also using the very latest technology to allow it to transport asparagus by sea from Peru rather than using air freight. Every kilogram of air freighted asparagus produced 10kg of CO2 whereas sea freight only produced 0.3kg so there are clear environmental benefits.
The problem is making sure the £50,000 worth of asparagus in each atmosphere-controlled sea container reaches the UK in perfect condition. Real time location using GPS now allows the team in Hampshire to monitor not only the whereabouts of every container but also the condition of the produce during the voyage. Any remedial action can be taken very quickly.
The third project outlined by Mr Marks centred around marker assisted plant breeding especially for sweetcorn.
"By identifying the desirable genes we can reduce the time taken to bring new varieties forward by 80%. We have to be both yield focussed and customer focussed. As a private label supplier we have no consumer brand of our own with which to differentiate and so to compete we have to be better, remove any causes of customer dissatisfaction and innovate to maintain our competitiveness," he said.
Messrs Hosier, Street and Townsend would surely recognise these challenges.